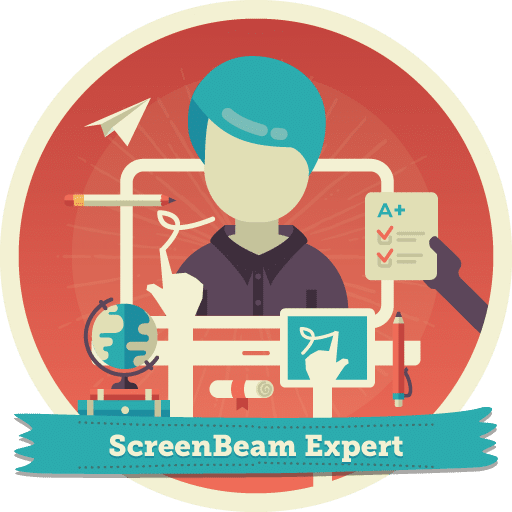 The ScreenBeam Education Expert
ScreenBeam Experts are a community of education professionals eager to help other educators reap the benefits of ScreenBeam wireless display to spark more collaborative and interactive learning environments. Our Experts speak from their own experiences with helpful anecdotes to share that are grounded pedagogically for greater impact.
Impactful ScreenBeam Experiences
Our Experts are equipped with strong educational theory and pedagogy combined with lots of ScreenBeam-enabled real-world experiences and applications. Thus are well prepared to offer solid examples of what ScreenBeam wireless display and orchestration solutions can accomplish in the classroom to improve communication and collaboration between teacher and students for better learning outcomes.
Are you using ScreenBeam in your classroom?
Are you looking for new ways to help students reach their full potential with ScreenBeam?
Are you eager to share the power of ScreenBeam with educators in your local community?
If you answered yes to each of these questions, apply to be a ScreenBeam Expert. If selected, you'll help us spread the word and empower other teachers to bring connectivity, mobility, engagement, collaboration and orchestration into their classroom through ScreenBeam solutions.
Our Promise to you:
We are looking for content creators who are passionate about ScreenBeam, and willing and eager to share their unique stories to help influence and strengthen our relationships with the edtech community. As a ScreenBeam Expert, you will represent our brand in the most positive way, sharing the power of ScreenBeam and advocating for its ability to enable modern learning environments. In return, our promise to you includes:
Rewards
for referring other edtech leaders
Recognition as a Titan in EdTech
Access to other thought leaders in education
Opportunities to speak at industry events
Direct access to the ScreenBeam ScreenBeam team
Early access to upcoming product releases
Collaborate and grow with the ScreenBeam community
Guest blogger opportunities on ScreenBeam.com
Guest webinar speaker opportunities
An exclusive ScreenBeam Expert badge