Integrate UC experiences
with ScreenBeam zero-touch
wireless display technology.
Eliminate Touchpoints for Safety
Today, creating safer, easier and smarter work areas are essential for employee health and productivity. ScreenBeam 960 wireless presentation solution expertly eliminates meeting touchpoints with its contactless technology:






Safe Work Spaces
ScreenBeam 960 removes common touchpoints in workspaces and meeting places allowing users to present content from their own devices from anywhere in the room, up to 100 feet! ScreenBeam 960 provides an easy wireless connection (no Wi-Fi required) to displays, projectors, control systems and UC Room systems via HDMI and USB. Designed for small and medium business, ScreenBeam supports mixed OS environments, including Apple iOS 9 and later devices and Miracast-enabled Windows and Android devices.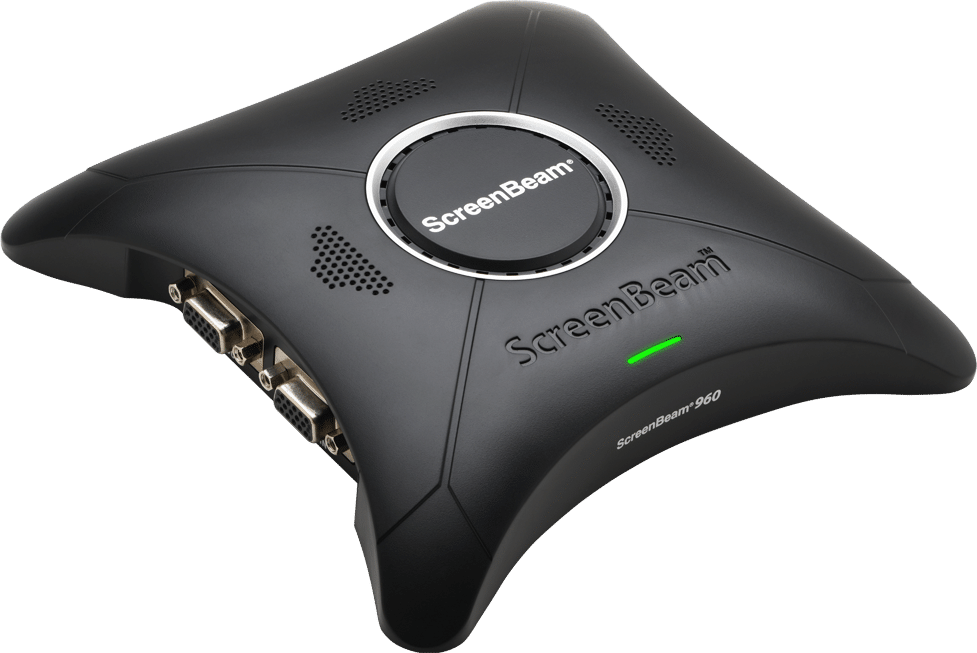 Zero-touch Technology
Zero-touch technology means getting meetings started quickly and switching presenters seamlessly without the need for device plug-ins. ScreenBeam 960 makes it easy to connect your mobile device to the room display with a single click or swipe. Extended desktop maintains device use for other actions while presenting, and support for interactive touch displays and wireless touch brings collaboration to the front-of-room display. Your colleagues can circle, highlight or add notations to your presentation wirelessly from their own devices – it's the ultimate in collaboration and productivity!
Collaborative & Socially Distanced Meetings
Hosting meetings in the era of Covid-19 will require adjustments for physical distancing. ScreenBeam 960 wireless display gives you the flexibility needed to set up a safe meeting environment with distances up to 100 feet away. ScreenBeam's true extended desktop feature allows the presenter to display one screen to the audience while reading notes from another screen, as an example. ScreenBeam is also compatible with Microsoft Office 365 Collaboration, which means your team can continue to productively communicate, share and collaborate from anywhere.
Any Content, Any Device, Anywhere
ScreenBeam 960 uses a wireless connection that does not require Wi-Fi. The ScreenBeam 960 eliminates the constraints of cables and adapters so users can drive content from anywhere in the room and wirelessly collaborate.
Cross-device compatibility = access for All
Seamless, trouble-free presenting from anywhere
Easy connect
Eliminates the complexity of switching presenters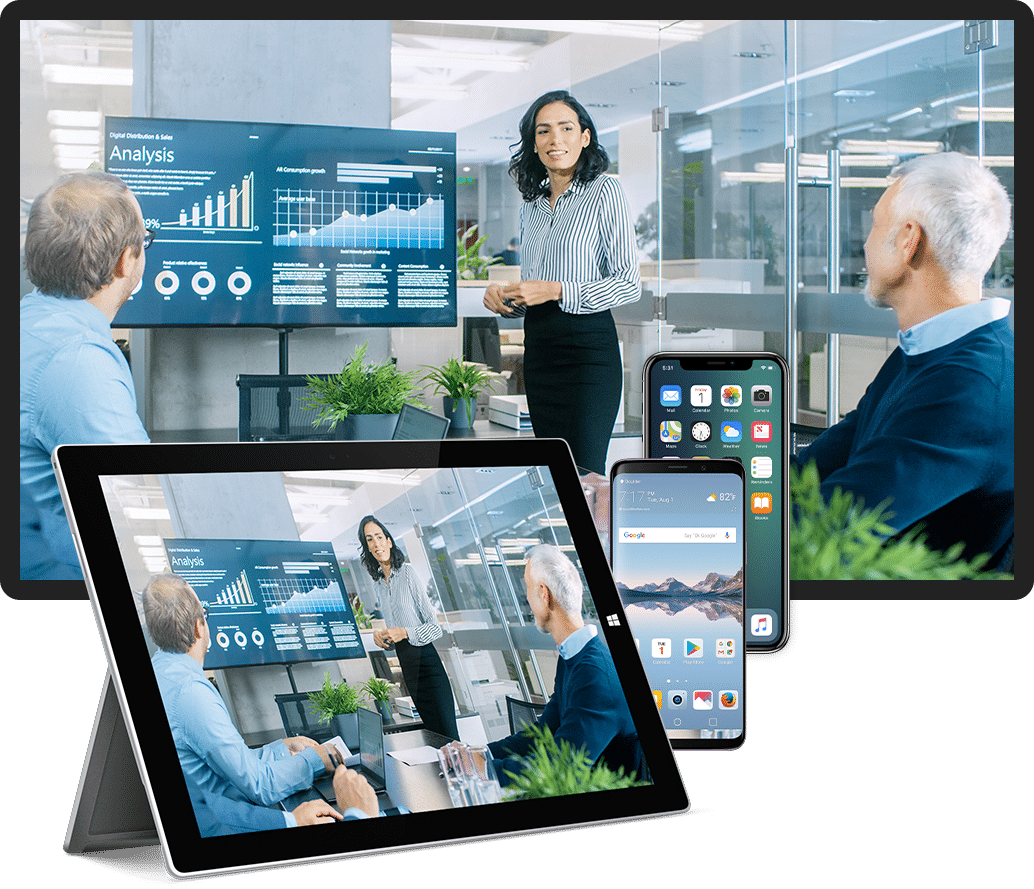 Enterprise Security and Remote Management
ScreenBeam 960 includes Central Management System (CMS) software for remote management of receivers, and provides enterprise-class security and manageability that IT departments need.
Industry-standard wireless and network security for network connectivity
Configurable secured and hidden PIN enforcement for presenter connection only
Selectable wireless channel for Miracast P2P operation
Adjustable P2P wireless RF transmission power
Microsoft Office 365 Collaboration