Pairing your smartphone screen with a smart TV can result in the perfect match.  Connecting your phone to a smart TV is a great way to look at photos, watch movies, videos, music, photos, games, online TV shows, applications, and more.
You can connect your phone to your smart TV in multiple ways. But the most popular way is wirelessly. The type of phone and TV that you have determines how you connect the two devices.
Here are different methods of connecting your phone and your TV and what you need to know about each. The process can differ slightly depending on whether you have an Android phone or an Apple phone, and whether you have a Smart TV or a standard HDTV.
In this article we are focusing on Android smartphones and Smart TVs. To wirelessly connect your smartphone to your TV, you need to have a Smart TV.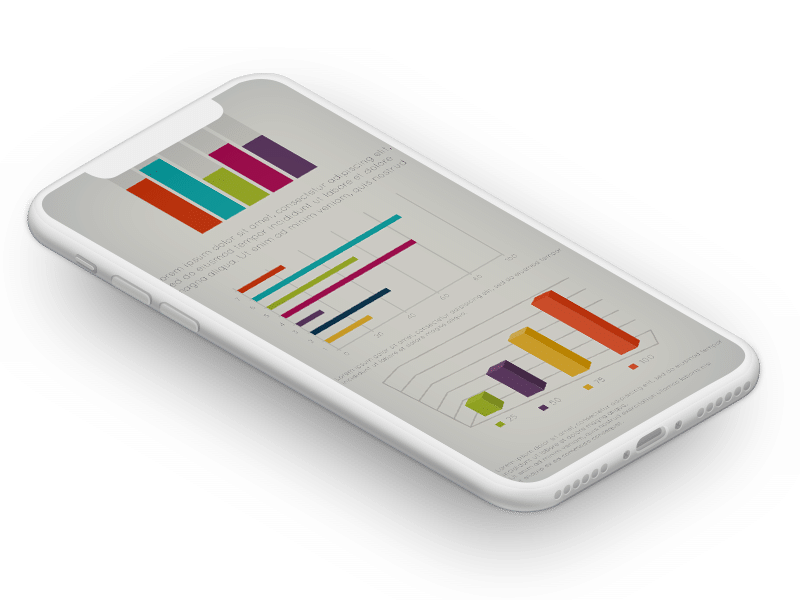 Smartphones and how they Connect to your TV
To connect your phone to your smart TV to screen mirror, both devices need to be compatible with one another. Android and iOS phones have different compatibilities.
For ANDROID Smartphones: Android smartphones version 4.2 or higher connect to the TV with Miracast wireless display standard.
For APPLE Smartphones: Apple iOS smartphones connect to the TV with Airplay
IMPORTANT! The FOLLOWING SCREEN MIRRORING INSTRUCTIONS ARE FOR ANDROID SMARTPHONES.
These screen mirroring instructions are for Android powered devices and may not work with Apple products. Apple products have different requirements for screen mirroring to a smart TV and may require additional adapters or equipment.
Need wireless display for your business or school?
ScreenBeam modernizes your meeting spaces and classrooms with app-free, dongle-free wireless presentation from any device with ability to wirelessly markup content on in-room displays. Bring your remote and on-site team content front and center for effortless collaboration.
Click the button that describes your environment and learn how ScreenBeam can help.
Pillars of Content Collaboration
Considerations to designing workflows that achieve the least resistance for in-room and hybrid content sharing.
Prepared by Dan Root, senior market analyst, Unified Communication & Collaboration markets,
Wainhouse Research.
Wireless Collaboration in Enterprise Environments
Best practices for wireless collaboration, the importance of guest network isolation, and how to deploy the right solution for your organization without compromise.
Prepared by ScreenBeam technical marketing team.

Android Smartphones
Does Your Smartphone and TV have Miracast Technology?



YES – Both your Android smartphone and your TV have Miracast technology.
If both Android smartphone and your TV feature Miracast technology, then you are able to wirelessly pair them. Please see instructions below .
Both your smartphone and Smart TV have Miracast technology.  It is easy to connect the two for screen sharing following these steps:
1. WiFi Network
Make sure that your phone and TV are connected to the same Wi-Fi network.
2. TV Settings
Go to the input menu on your TV and turn on "screen mirroring."
3. Android Settings
Open the wireless display menu in your Android smartphone's settings and tap "screen mirroring" to turn on.
4. Select TV
Select your TV from the list of devices.
5. Establish Connection
Follow the on-screen instructions to complete set up. This sometimes requires entering a code displayed on your TV into your smartphone to establish a connection.



NO – Only your Android smartphone has Miracast technology and your smart TV doesn't.
If only your Android smartphone has Miracast, you can still wirelessly connect to your TV, but you will need a Wireless Display Adapter, such as Screenbeam Mini2. Please see instructions below.
Wireless Display Adapters plug into your TV's HDMI port and act as a receiver to your phone. Be aware that not all adapters are created equally, though. Some have Wi-Fi and app requirements, so make sure to pay attention to which fit your Wi-Fi network needs.
Wireless display adapters can be used on Smart TVs and on standard HDTVs without Internet access. To set up a wireless display adapter, follow these steps:
1. Plug In
Plug your wireless display adapter into the HDMI port of your TV and into a power source, such as a wall outlet or power strip.
2. Turn On
Turn on screen mirroring from the "Display" menu of your smartphone's settings app.
3. Pair Up
Pair your devices following the on-screen queues using the instructions provided by the wireless display adapter manufacturer.