Pairing your smartphone screen with a smart TV can result in the perfect match.  Connecting a phone to a smart TV is a great way to look at photos, watch videos, play games and scroll through apps that used to live exclusively on your phone.
Device Compatibility
Connecting your devices requires both the phone and the smart TV to be compatible with one another. Miracast is the wireless display standard that many Android 4.2 or newer smartphones and and some smart TVs feature for screen mirroring. If both of your devices feature Miracast technology, then you are able to pair them.
If your smart TV doesn't have Miracast technology built into it, then you can purchase a Miracast compatible wireless display adapter. These adapters plug into your TV's HDMI port and act as a receiver to your phone. Be aware that not all adapters are created equally, and some have Wi-Fi and app requirements.
How to Connect a Phone to a Smart TV
To connect a phone directly to a smart TV (assuming they have the same wireless display technology built-in), follow these simple steps:
Ensure both your TV and phone are connected to the same Wi-Fi network.
Turn on "screen mirroring" from the input menu of your TV.
Open the "wireless display" menu in your smartphone's settings app and tap "screen mirroring" to turn on.
Select your TV from the list of devices.
Follow the on-screen instructions to complete set up. This sometimes requires entering a code displayed on your TV into your smartphone to establish a connection.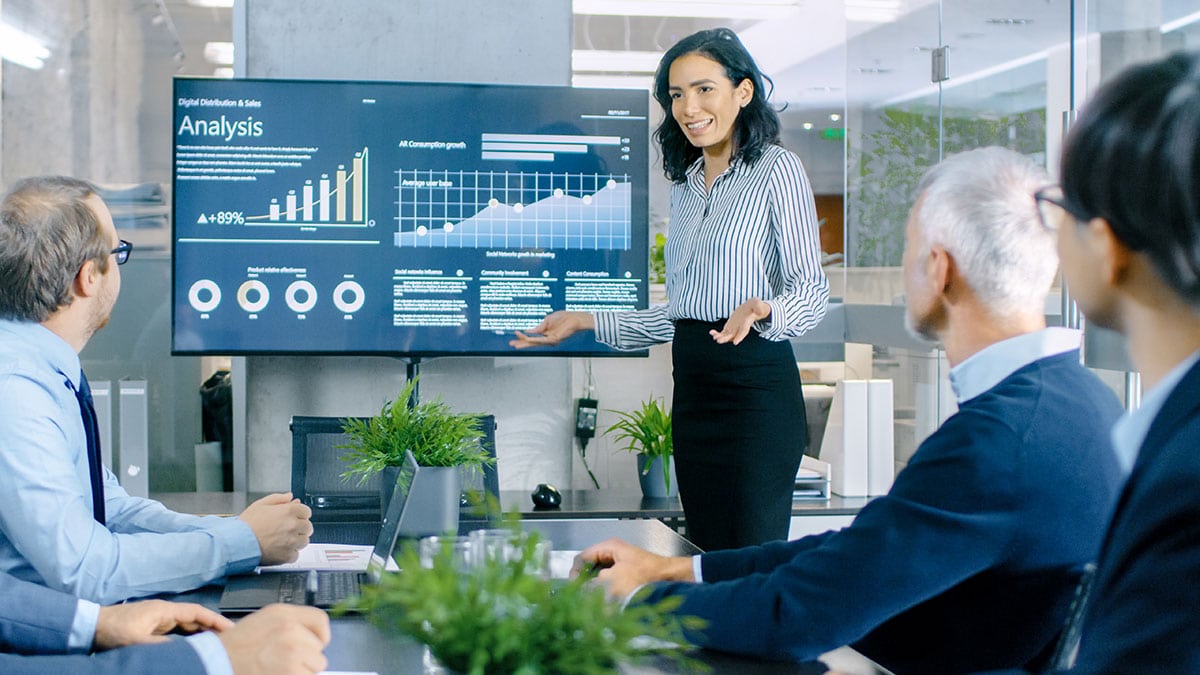 Try ScreenBeam at work!
Connect any phone or laptop to the room display for easy wireless content sharing and presentations.  Contact us to learn more about ScreenBeam's app-free and dongle-free enterprise-grade screen mirroring solution.
Using a Wireless Display Adapter
Wireless display adapters can be used on Smart TVs and on standard HDTVs without Internet access. To set up a wireless display adapter, follow these steps:
Plug your wireless display adapter into the HDMI port of your TV and into a power source, such as a wall outlet or power strip.
Turn on screen mirroring from the "Display" menu of your smartphone's settings app.
Pair your devices following the on-screen queues using the instructions provided by the wireless display adapter manufacturer.
Please note that these instructions are for Android powered devices and may not work with Apple products. Apple products have different requirements for screen mirroring to a smart TV and may require additional adapters or equipment.