ScreenBeam | Touch 90
Interactive digital whiteboard with wireless display functionality.
ScreenBeam Touch 90 is an interactive whiteboard designed specifically to enable and enhance collaboration in the office, the classroom or wherever people meet to get things done. This is a first of its kind solution that offers a fully interactive wireless experience. When paired with the Actiontec ScreenBeam 960 wireless display receiver, presenters can push content to the board through the receiver while users may interact with that same content and collaborate with the presenter in real time. User edits and interaction are fed back to the receiver over a high performance Miracast session.
With the ScreenBeam Touch 90 Interactive Digital Whiteboard with Wireless Display
Get true wireless collaboration
Reap the benefits of real-time interaction
Collaborate with multiple users simultaneously
Seamless device interface: pen, pointer, finger
More effective meetings
More engaging and creative environments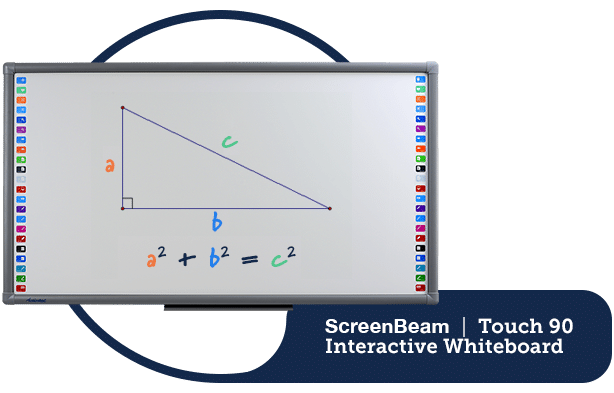 CATALOG NUMBER
SBTC90KIT
Interactive Whiteboard AND ScreenBeam 960
SBTC90W
Interactive Whiteboard
SBWD960A
ScreenBeam 960
Compatible with Miracast Enabled Devices. For wireless display, ScreenBeam Touch 90 requires the ScreenBeam 960 receiver.



Empower Productivity and Creativity
ScreenBeam Touch 90 delivers the perfect solution for conference rooms, classrooms and collaboration spaces. Not only do users get the full interactive experience they expect from a high-end digital whiteboard, but when paired with the ScreenBeam 960 receiver, users get the absolute freedom and flexibility to present and collaborate with others, making meetings productive and creative.
Actiontec partnered with Microsoft and Intel to deliver a collaborative, interactive experience. Unlike other digital whiteboard solutions that require long, expensive video and USB cables, ScreenBeam Touch 90 enables true wireless collaboration. No longer does the source device need to be tethered to the projector and whiteboard, presenters are now free to present from anywhere in the room, wirelessly. Whiteboard users can interact with content on the board and changes are sent back to the source device in real time, wirelessly. Experience interactivity that is truly wireless – go ahead, cut the cables with ScreenBeam Touch 90.
Collaborate, Participate, Annotate
Screenbeam Touch 90 opens the door for more effective meetings, more collaborative learning, and more engaging and creative environments to get things done. With ScreenBeam Touch 90, users interact with content directly – with fingers, whiteboard pens, and more. No special tools or wireless markers required, no need to worry about expensive transmitters that might get misplaced. With 22 integrated software short cuts and a quick access toolbar, there are an array of tools at your fingertips to increase collaboration and creativity. ScreenBeam Touch 90 – it's a natural tool for everyone.
Built with ultra-accurate infra-red digitizing technology integrated directly into the frame, the ScreenBeam Touch 90 is multi-user, multi-touch capable, making it a real champion in the conference room or classroom. Multiple users can interact with the content at the same time for truly collaborative experiences and more effective engagements.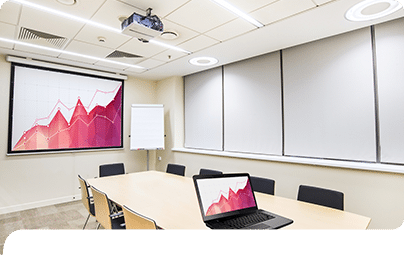 Industry Standard for Wireless Display
ScreenBeam solutions are used as the validation platform for wireless display functionality by companies like Microsoft, Intel, and leading PC OEM and device companies. Actiontec is Microsoft's lead partner for wireless display and worked with Microsoft to develop wireless display capabilities in Windows 8.1 and 10 with Continuum. ScreenBeam is an official development partner for Windows 10 Continuum and is deployed in 1,600 Microsoft campus conference rooms.
Because of Actiontec's deep roots as the industry leader, and our ongoing investment in supporting industry device manufacturers, you can be assured that you're deploying the most broadly compatible, feature rich wireless display platform.
Hardware
Size & Weight
• 90 inches
• Whiteboard dimension: 1137mm x 2031mm x 41mm
• Outer box dimension: 2150mm x 1260mm x 90mm
• Weight: 30 kg
Parameters
• Positioning Accuracy: < 2mm
• Cursor speed: 180 dot/s
• Touch points: 4 points
• Aspect Ratio: Wide (16:9)
• Quick Function Buttons: 22
Features
• Respond technology: Infrared
• Respond object: Finger, pointer or any other opaque object
• Anti-glare: Works directly in the sunshine
• Anti-scratch: Durability level 5
• Dry Erase Compatible: Yes
USB
• USB port: USB 2.0
• Power supply: USB powered
OS Supported
• Windows 10 (with integrated UIBC)
Compatibility/Requirements
Environment Requirements
• ScreenBeam 960 receiver is required for interactivity and wireless display functionality
• Ultra-short throw projectors are recommended for white boarding
• Windows 10 devices with Intel Haswell (or newer) processor recommended
• Brackets included for wall mounting
• Projector arm not included
Environmental
• Working temperature: -10 °C to 45 °C
• Storage temperature: -30 °C to 60 °C
• Working humidity: 10% to 90%
• Storage humidity: 0 ~ 95%
Others
Software Features
• Write, erase, label, and drag
• Magnify, screen shield, and spotlight
• Screenshot, screen recording, and playback
• Handwriting recognition, keyboard and text inputs
• Customizable Shortcut Bar
Regulatory Compliance
• FCC, CE
Warranty
• Localized to country of sale