ScreenBeam Newsletter
April 2020
Share it with your networks:
Want to join our mailing list?
A Message from our Founder
All of us at ScreenBeam are working hard to continue supporting our customers during these trying and uncertain times. We wish for everyone to stay safe and healthy as the next several weeks go by and to reassure you that we too are taking the necessary steps to ensure our employees' safety and well-being across the globe.
ScreenBeam will continue to be fully operational and available to provide the same level of support and service as before. While most of our communication will be conducted remotely, please don't hesitate to reach out to us via email or phone. Or reach out on one of our social media platforms Facebook, Twitter, LinkedIn or Instagram with any concerns or questions.
The ScreenBeam team is here for you! As the wise saying goes, "This too shall pass." And we promise to come out stronger and better, together.
Dean Chang
Founder & CEO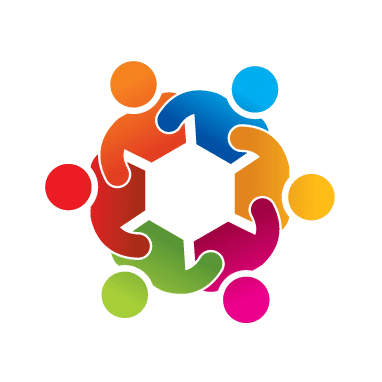 3 Ways to Hack a #WFH Space
Working from home or for teachers leading remote learning can be very challenging without the right set-up but there is a solution! Using our 750 receiver you can easily set up a wireless workspace with complete data security in less than 5 minutes. Don't miss our ScreenBeam employee home videos below offering tips on how to hack three different #WFH set-ups anywhere in your home.
Using no extra cables or docking stations, our ScreenBeam 750 wirelessly connects a Windows 10 device to a second or even third display like a HDTV or an older monitor with HDMI or VGA output.  Extending content from the small screen to a larger display really helps with eye strain on data intensive documents or creates an ad hoc whiteboard for remote learning.  It's a proven solution for a network-free, dedicated connection between your device and display so you will not worry about network lag times or even a lost internet connection.​
Learn more or purchase a ScreenBeam 750 now.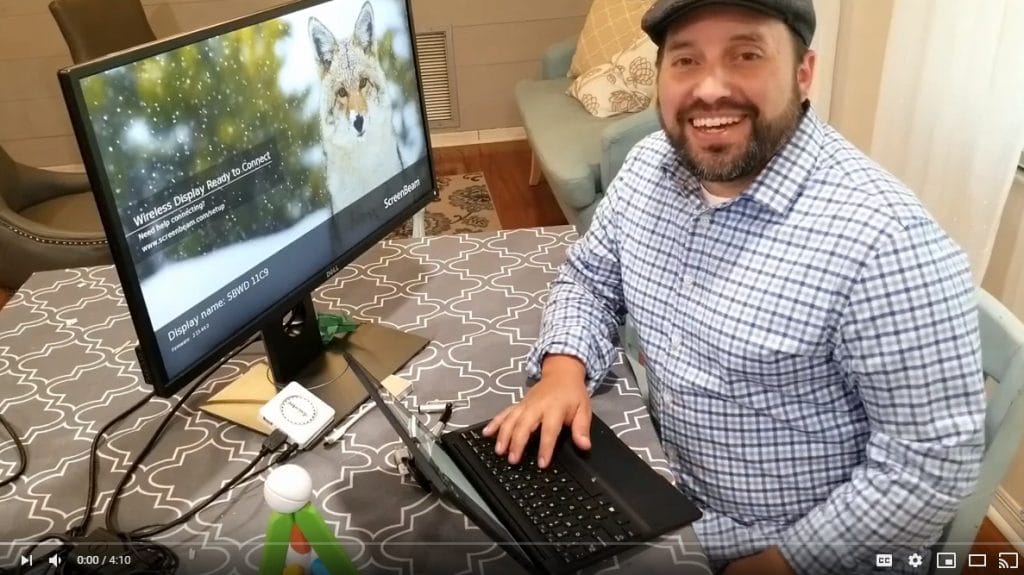 Hack #1 – Get a wireless second display for remote learning or collaboration and still step way with laptop without disrupting your setup.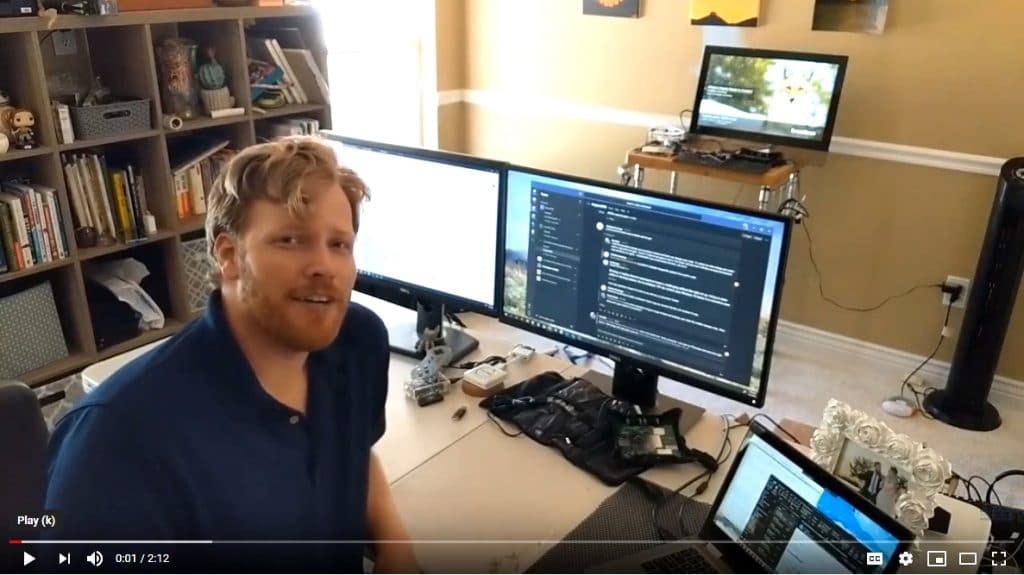 Hack #2 – Create a shareable, dual-monitor setup without installing a proprietary docking station that limits your laptop options.
Hack #3 – Use your HDTV flat screen as a backdrop or second display or as a teaching tool and ad hoc whiteboard.
Connect to a larger monitor or display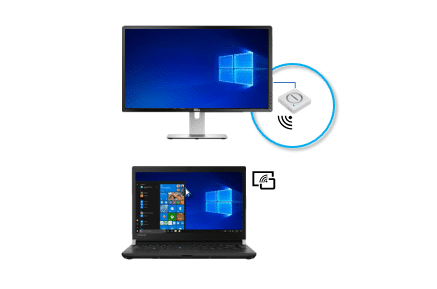 Avoid eye strain working on small screen

No cables to connect eliminating clutter​

HDMI or VGA output​
Great hack for use of laptop cameras and touch screen devices​
Create a dual-monitor connection
Add an extra screen for laptops with a single video output​
Easier to set up than a docking station​
Great hack for maximum screen space or shared office setups​