Mirror your phone screen to your HDTV
Wirelessly display any content from your Android phone to an HD display without Apps and without having to upload your content to the cloud.
Enjoy movies on a larger screen, share pictures, play games, and listen to music instantly, wirelessly, and without bogging down your home network!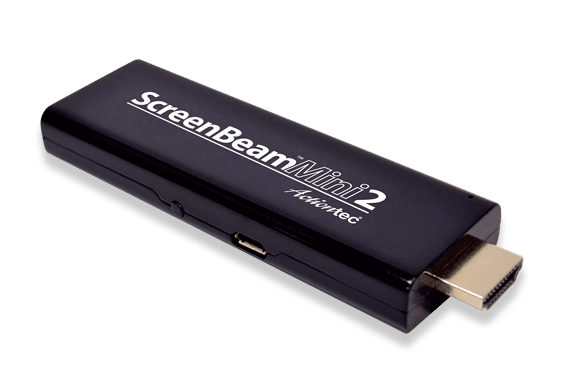 CATALOG NUMBER
SBWD60MBL01
ScreenBeam Mini2 Mobile Features
Ideal wireless display solution for Samsung and other Android phones. Not compatible with iOS.
Wirelessly share ALL the things you love from your phone to the big screen: movies, videos, photos, music, applications, web browsing and more.
Dedicated wireless connection. Your phone connects directly to the ScreenBeam Mini2 Mobile receiver
No subscription fees, which means no need to set up an account for those recurring payments.
Perfect for home use or for the mobile professional on the road
Supports up to full 1080p30 HD video and 2 channel stereo
Ultra-low latency for the best possible experience
Display the content you love – without limitations
Unlike media players that just give you access to online video and content, ScreenBeam Mini2 Mobile lets you share both local AND online content from your Android phone. You can screen mirror photos, downloaded movies, personal videos, music, photos, games, online TV shows, web browsing, applications, presentations, documents, and more.  Share just about anything from your phone's screen onto a high-definition TV.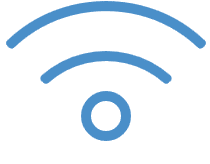 Ideal Wireless Solution Replacing the MHL cable
The ScreenBeam Mini2 Mobile is an ideal wireless mirroring alternative to the MHL cable for Samsung and other Android phones. When Samsung released their Galaxy S4, they also dropped support for MHL. However, with Android version 4.2, which included Miracast technology, it opened the door for a newer, better wireless solution to mirror your phone's content on an HDTV.
Now any device that supports Miracast can quickly and easily connect to your HDTV and stream content from your phone to the big screen.
No Subscription Fees
With the ScreenBeam Mini2 Mobile wireless display receiver, you pay just a one-time fee – for the device itself! You're completely free of any monthly subscription fees. With other devices you may be required to go through the steps of setting up an account and then get billed a monthly charge.
Hardware
Video
• H.264 compression
• Supports up to full 1080p30 resolution
Audio
• LPCM, 2 channel stereo
A/V Interface
• HDMI, Type-A male connector
Wireless
• 802.11 a/b/g/n Dual-band 2.4 & 5GHz, 2×2 internal antenna
• WPA2, WPS virtual PBC, AES 128-bit
Content Protection
• HDCP 2.x for HDMI
Power
• Power Input: 5V / 1A
• Power Consumption: < 4W
LED Indicator
• Power On
Others
Firmware Upgrade
• Wireless upgrade
Certification
• Wi-Fi Miracast™, Intel® WiDi
Dimensions
• 3.86 x 1.18 x 0.47 inch (98.04 mm x 29.97 mm x 11.93 mm)
Weight
• 39 grams
Language
• English, French, German, Korean, Japanese, Simplified Chinese, Traditional Chinese, and Spanish
Regulatory Compliance
• FCC, UL
Warranty
• Localized to country of sale