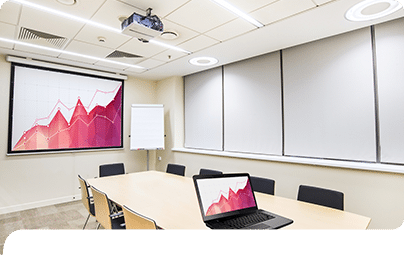 Actiontec Launches ScreenBeam Mini2 Continuum Edition: the First Wireless Display and Docking Solution for Windows 10 Continuum
Enabling users to wirelessly dock Windows 10 Continuum-compatible devices to a monitor, keyboard and mouse for PC-like productivity
Sunnyvale, California, November 20, 2015 — Actiontec Electronics today announced ScreenBeam Mini2 Continuum Edition: the first wireless docking and display solution for Windows 10 Continuum. ScreenBeam Mini2 Continuum Edition allows users to wirelessly connect their Windows 10 tablet or smartphone to a monitor, keyboard, and mouse for a PC-like experience.
ScreenBeam Mini2 Continuum combines the mobility and convenience of a phone or tablet with the productivity of a PC. For example, users can use it to edit Excel documents or create PowerPoint presentations on that larger screen like they do on the desktop versions of the software, when all they've carried home or on a business trip is their phone or tablet.
"Microsoft and Actiontec are making it easier for people to use their devices where and how they want to," said Peter Mikkola, Group Program Manager, Windows And Devices Group, Microsoft. "ScreenBeam Mini2 Continuum Edition has been designed specifically for Windows 10 Continuum and delivers the performance, reliability, and ease-of-use that our customers expect."
Windows 10 Continuum is based on the idea of continuity in the user experience, regardless of device. With Continuum, Windows detects what kind of hardware you're using and automatically presents the best user interface for it.
"Continuum represents an exciting development in mobile computing where the phone and tablet become important parts of the computing ecosystem," said Dean Chang, president and CEO at Actiontec. "Our work with Microsoft allowed us to develop a ScreenBeam solution that leverages Continuum's potential for empowering the mobile device — giving Windows 10 users more freedom and flexibility to use their devices where and how they want to."
About ScreenBeam Mini2 Continuum
Getting started is simple: users connect the tiny ScreenBeam adapter to their monitor or display via HDMI, and a keyboard and mouse via USB. Instantly they'll see a "Ready to Connect" screen on their Continuum-compatible phone and they simply need to swipe to connect. Their smartphone or tablet will automatically detect the screen, keyboard and mouse and scale the application accordingly. Universal Windows Platform (UWP) apps, such as Outlook Mail Word or Excel, scale up to a full PC-like experience.
In addition, ScreenBeam Mini2 Continuum supports dual screen capability that enables the phone or tablet to seamlessly drive two screens at once. When wirelessly docked, users can beam a video from their phone to the TV or work on a presentation on the big screen, while simultaneously using their phone to text, talk, or Tweet.
Pricing and availability
ScreenBeam Mini2 Continuum is available now through the Actiontec's authorized distributors and resellers online store and select retailers for $59.99 (MSRP).
Limited to select premium phones at launch. External monitors must support HDMI input.
App availability and experience may vary by market. Office 365 subscription required for some features.
About Actiontec Electronics
Actiontec Electronics develops broadband-powered solutions that connect people to the Internet, applications, and content they care about. Our products — including Gigabit Ethernet fiber routers, high speed VDSL gateways, industry-leading WiFi technology, wireless display solutions, and home networking products – set the bar for home broadband performance and are installed in more than 40 million homes. Our innovation has been recognized throughout the industry, with numerous awards. As a minority owned company, we're committed to the world we live in by promoting diversity among our employees and partners, and actively pushing a variety of green programs designed to reduce the carbon footprint of our company, and customers. Founded in 1993, Actiontec is headquartered in Sunnyvale, CA, and maintains branch offices in Colorado Springs, CO; Shanghai, China; and Taipei, Taiwan.
For more information, call 408-752-7700 or visit http://www.actiontec.com.
Press Contact:
Lesley Kirchman
Actiontec Electronics
(408) 752-7700
ljkirchman@actiontec.com