Multiple WiFi Boosters — Increase Home WiFi Speeds to Nearly a Gigabit
Is your home WiFi rock solid in your office, but a little spotty downstairs? Is it frustrating to try streaming a video in the bedroom? Do your kids need to come down to the living room for online gaming?
The fact is that it can be challenging for a single WiFi router to cover an entire home with a fast and robust wireless signal. Your home might be large and multi-level. Common architectural and design elements can be obstacles for wireless radio waves. Brick,  stone, concrete, and metal can be problematic… so can a fish tank or a mirror hanging on the wall.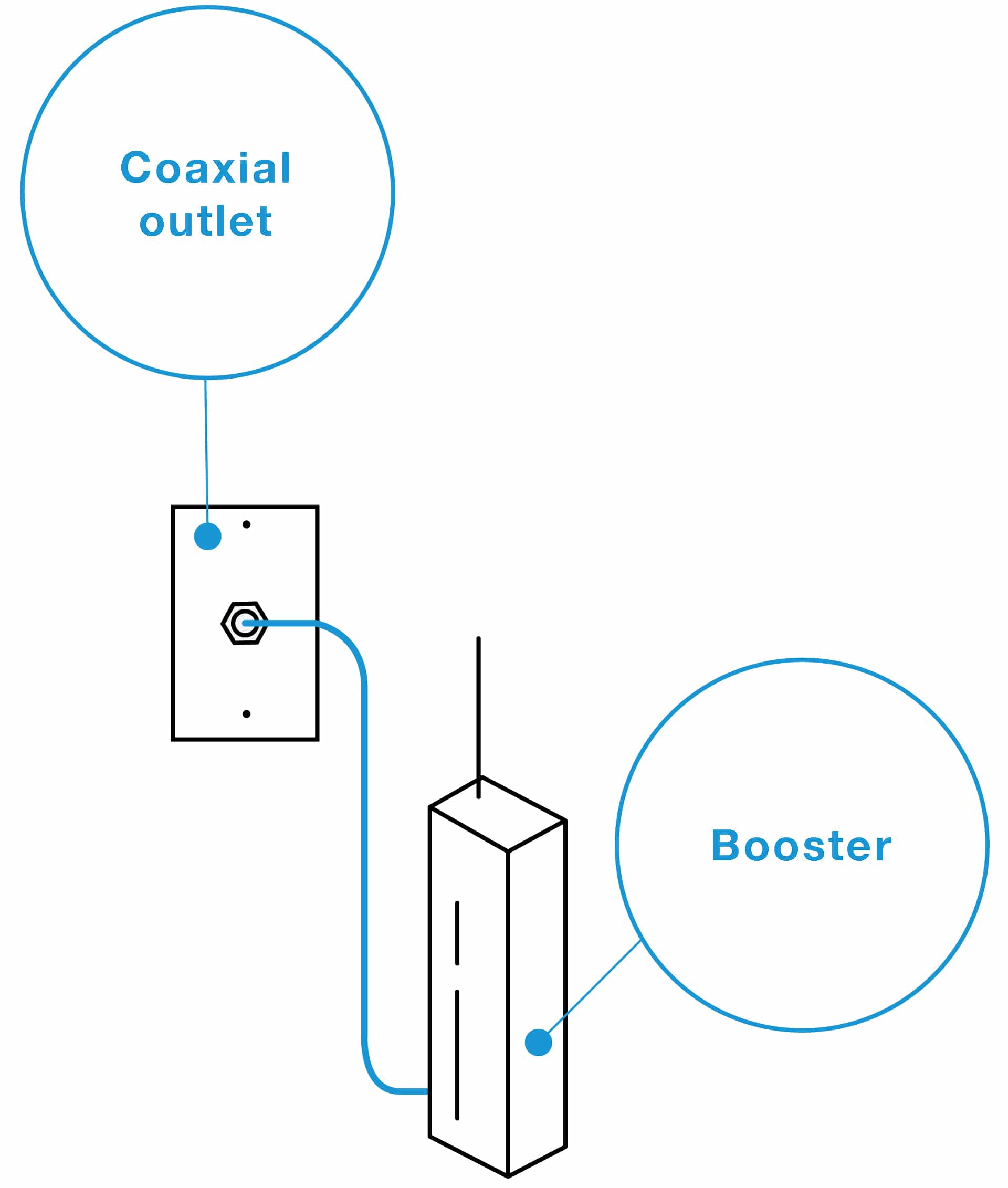 Network Extenders
You don't have to put up with poor WiFi performance – even if you've got an older home or concrete walls. If you find there are areas with poor coverage, you can install a WiFi booster (also called a wireless network extender) to boost your WiFi coverage. The good news is that these products are affordable and can be installed in minutes – you won't have to call a contractor to do a massive rewiring project.
If your home already has coaxial wiring for cable, then a MoCA-based WiFi extender is the perfect solution for expanding your WiFi coverage. This solution uses the speed and reliability of a wired connection to reach a far corner in the home. With an extender, you can boost your WiFi network wherever you have a coax port.
This is a more effective strategy than the traditional WiFi repeater that needs to use half of the WiFi bandwidth to communicate with the router. The MoCA network extender uses the wired MoCA connection to communicate with the router, leaving all the WiFi bandwidth available for the WiFi connection to your tablets, computers, phones, etc.
MoCA vs. Mesh
Independent tests commissioned by the MoCA Alliance found that ScreenBeam's WCB6200Q MoCA 802.11ac Wi-Fi extender reached near Gigabit WiFi speeds, surpassing competing wireless mesh extenders by an average of several hundred Mbps. 
In the tests, the ScreenBeam MoCA extenders delivered 800 Mbps or better downlink Wi-Fi performance in each of the test homes, while the Wi-Fi mesh products could only achieve an average of 300 Mbps or less. That's a big difference considering we are all engaging in higher-bandwidth activities like OTT video, video chat, and online gaming on more and more devices in the home.
The MoCA WiFi extender won't add any complexity to your existing network. In fact, it takes the credentials from your network and creates a second network with the same name. Your devices will go from one network to the other, seamlessly.
If your current WiFi network could use a boost, the ScreenBeam MoCA WiFi extender can add near Gigabit wireless speeds for better streaming, gaming, and everything else.