Modernisez tous vos espaces de réunion et salles de classe avec un récepteur d'affichage sans fil qui prend en charge la mise en miroir d'écran natif, les écrans de bureau étendus et les écrans tactiles interactifs.
Le récepteur d'affichage sans fil ScreenBeam 960 permet le partage d'écran de vos appareils Windows, Android et Apple, sans applications, sans câbles ni fils.
Modernize all your meeting spaces with a wireless display receiver that supports native screen mirroring, extended desktop and interactive touch displays.
ScreenBeam 960 facilite la connexion de votre appareil mobile à l'écran de la pièce d'un simple clic ou d'un simple glissement. Le bureau étendu assure l'utilisation de l'appareil pour d'autres actions lors de la présentation, alors que la prise en charge des écrans tactiles interactifs et des périphériques sans fil permet une collaboration facilitée sur l'écran principal de la salle. Le logiciel CMS (Central Management System) est inclus pour la gestion à distance des récepteurs, offrant une plus grande sécurité et un système de gestion particulièrement adapté aux entreprises et qui est recherché par les services informatiques.
NUMÉRO DU CATALOGUE: SBWD960A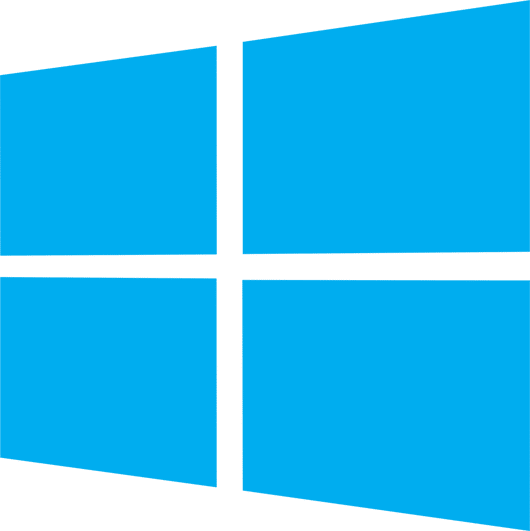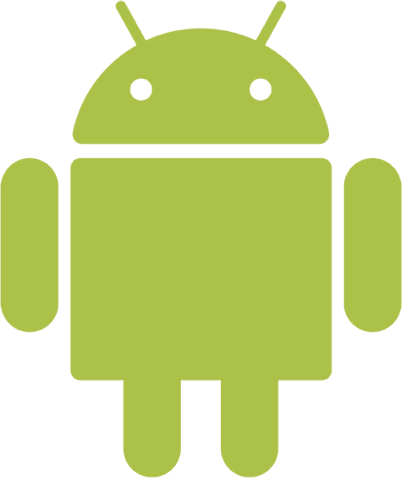 La mise en miroir d'écran native sans fil veut tout simplement dire : plus besoin d'applications ni de fils
Procédez à vos présentations sans problème depuis n'importe quel endroit de la pièce
Collaborez sans fil grâce à la prise en charge interactive des écrans tactiles
Partagez toute forme de contenu, vidéos, images, diapositives
Démarrez les réunions rapidement, changez de présentateur en toute transparence
L'écran étendu permet l'utilisation de l'appareil pour d'autres actions
Profitez de la connectivité multiport et d'une qualité audio de première classe
Conçu pour les applications commerciales et les environnements sans fil denses
La gestion informatique centralisée économise les ressources et soulage le budget
Formation minimale requise, simple à utiliser
Se connecte aux écrans, projecteurs, systèmes de contrôle et systèmes Skype Room via HDMI et USB
Universal Device Compatibility
Device limitations are the bane of digital presentations. The ScreenBeam 960 is an industry leader in wireless display for small businesses and start-ups with compatibility across Windows, Android and iOS devices. The cross compatibility design eliminates the needs for wires and device specific adapters, streamlining the meeting set up process and allowing presenters to easily transition between devices during meetings. In addition, presenters can use their own devices, reducing the number of touchpoints in meetings.
Modern, Interactive Meetings
Whether your small business is brand new or decades old, digital transformation empowers growth and agility. Modern meeting spaces include interactive touch displays via a tablet, phone or touch screen computer that allow users to interact with content, make notes, and effectively collaborate on projects. ScreenBeam 960 transforms traditional meetings into peer-to-peer interactive work spaces by offering native screen mirroring from your Windows, Apple and Android devices. Wireless display enables meetings to run smoothly, eliminating the cumbersome process of finding cables and adapters for presentation devices or installing apps. With the ScreenBeam 960 wireless display, impromptu meetings are just as easy as planned meetings, making the workspace more collaborative, engaging and efficient. Presenters can drive and interact with their content from anywhere in the room for improved meeting collaboration, interaction and productivity.
Designed for the Needs of Small Businesses & Start-Ups
ScreenBeam 960 was specifically designed to address the needs and demands of a modern small business and start-up environment. There are extensive mounting and placement options that give small business owners and IT professionals the flexibility to mount it to ceilings, tables, or even concealed for a modern wireless look. For those who prefer traditional presentation methods, VGA input gives back the capability for non-wireless clients to connect the old way for the ultimate flexibility across presenters. ScreenBeam 960 helps eliminate cable clutter while also making it easy for users to seamlessly connect and share content.
Device Management &
Cybersecurity
ScreenBeam Central Management System (CMS) is included with the ScreenBeam 960 with a free perpetual license for the life of the product. CMS includes a software that enables IT to easily deploy, manage, remotely configure, group, customize, apply policies, and push device firmware updates to all ScreenBeam receivers within the network. With the free ScreenBeam local management console included in the receiver, set up is simple. Users may rename a receiver, manage display ports, or change the PIN pairing password and much more.
Matériel
Vidéo
• Compression H.264
Audio
• LPCM 2.0
Résolution
• Jusqu'à 1080p30
Ethernet
• Réseau local LAN 10×100 RJ-45
Connexion Sans fil
• Miracast P2P : 802.11ac double bande
• Infrastructure : 802.11a/b/g/n double bande
Authentication
• WPA-PSK (TKIP)
Protocole
• WPA2-PSK (AES)
• PEAP-MSCHAP V2
• EAP-TLS
Interface
• 1 sortie HDMI
• 1 sortie VGA
• 1 x entrée VGA (pass-through)
• 1 x sortie audio analogique 3,5 mm
• 1 x hôte USB 3.0 de type A
• 1 x prise d'alimentation CC
Protection du contenu
• HDCP 2.x
Alimentation
• Entrée : 5 VCC, 2 A
• Consommation : Moins de 5W
Dimensions
• 6,61 x 6,61 x 1,36 pouces (168,0 x 168,0 x 34,5 mm)
Température de fonctionnement
• 0 ºC à 40 ºC (32 ºF à 104 ºF)
Humidité opérationnelle
• 10 à 85%, sans condensation
Température de stockage
• 0 ºC à 70 ºC (32 ºF à 158 ºF)
Taux d'humidité de la pièce d'entreposage
• 5% à 90%, sans condensation
Système d'exploitation/appareil compatible
L'affichage sans fil Miracast P2P nécessite un appareil certifié avec :
• Windows 10/11 build 1607 (et versions ultérieures)
• Android 4.0 (et versions ultérieures)
L'affichage sans fil sur le réseau nécessite un appareil disposant de
• Windows 10/11 build 1607 (et versions ultérieures)
• Windows 7 (et versions ultérieures)
• macOS 10.10 (et versions ultérieures)
• iOS 11 (et versions ultérieures)
Assistance Linguistique
• Anglais
• chinois simplifié
• chinois traditionnel
• japonais
• français
• allemand
• néerlandais
• coréen
• espagnol
• italien
• russe
Autres
Régulations et conformité
Amérique du Nord :
• FCC, IC et UL
Europe:
• CE, ROUGE et RoHS
Asie/Pacifique :
• NCC, WPC, MIC/TELEC, SRRC et RCM
• Amérique latine:
COC, NOM-NYCE, MTC, CRC et SUBTEL
Certification
• Norme certifiée Wi-Fi Miracast (en cours)
Garantie
• Localisé dans le pays de vente
1 La résolution et la qualité d'affichage réelles dépendent de l'environnement sans fil/réseau
2 La protection du contenu n'est pas disponible pour Mac/iOS