How to Extend vs. Duplicate Your Presentation
with Wireless Display
Share it with your networks
How to Extend Your Business Presentation for Better Productivity and Efficiency with ScreenBeam
Has this ever happened to you?
You're in a meeting with your work team. You're giving a PowerPoint presentation, using your notebook connected to a room display. Then, your boss asks about the source of a statistic you've referred to in one of your slides.
You know you bookmarked the website where you found the statistic, but stopping the presentation to toggle to and open your web browser is frankly awkward.
Not a scenario that exactly maximizes productivity or efficiency—or worse, makes you appear less than competent with your boss and audience.
ScreenBeam provides a better option.
Unlike other wireless display options, ScreenBeam supports the Miracast standard built into the Windows 10/11 OS, which can both wirelessly duplicate content from a user device to a display, and also seamlessly extend the user screen. 
Duplicate
Duplicate is easy to understand. The same image is displayed from your notebook or smartphone to the wireless display.
If you have a Windows 10/11 device, simply press the Windows key + K to start a wireless display connection. Next, choose your receiver. If you're using Windows 8.1, press the Windows key + C to open the charms bar, then choose the Connect charm.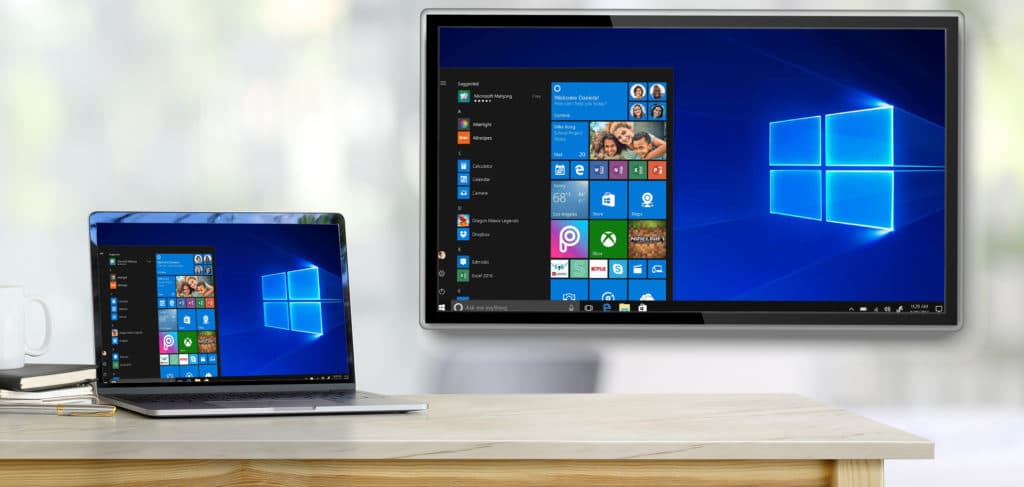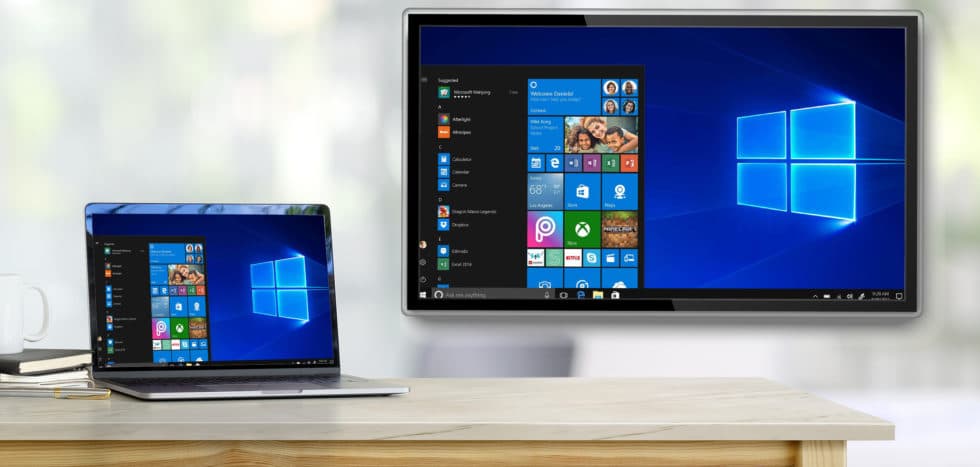 Extend
Extend means that a single "extended" screen is created between your device and the wireless display. So, the desktop and icon images are displayed on your notebook, desktop or tablet, while the background image (or wallpaper) is extended to the second display. You can interact with different content on each display.
Once connected to your ScreenBeam, press Windows key + P  key simultaneously. A bar will open on the right side of your screen. Choose the option labeled Extend.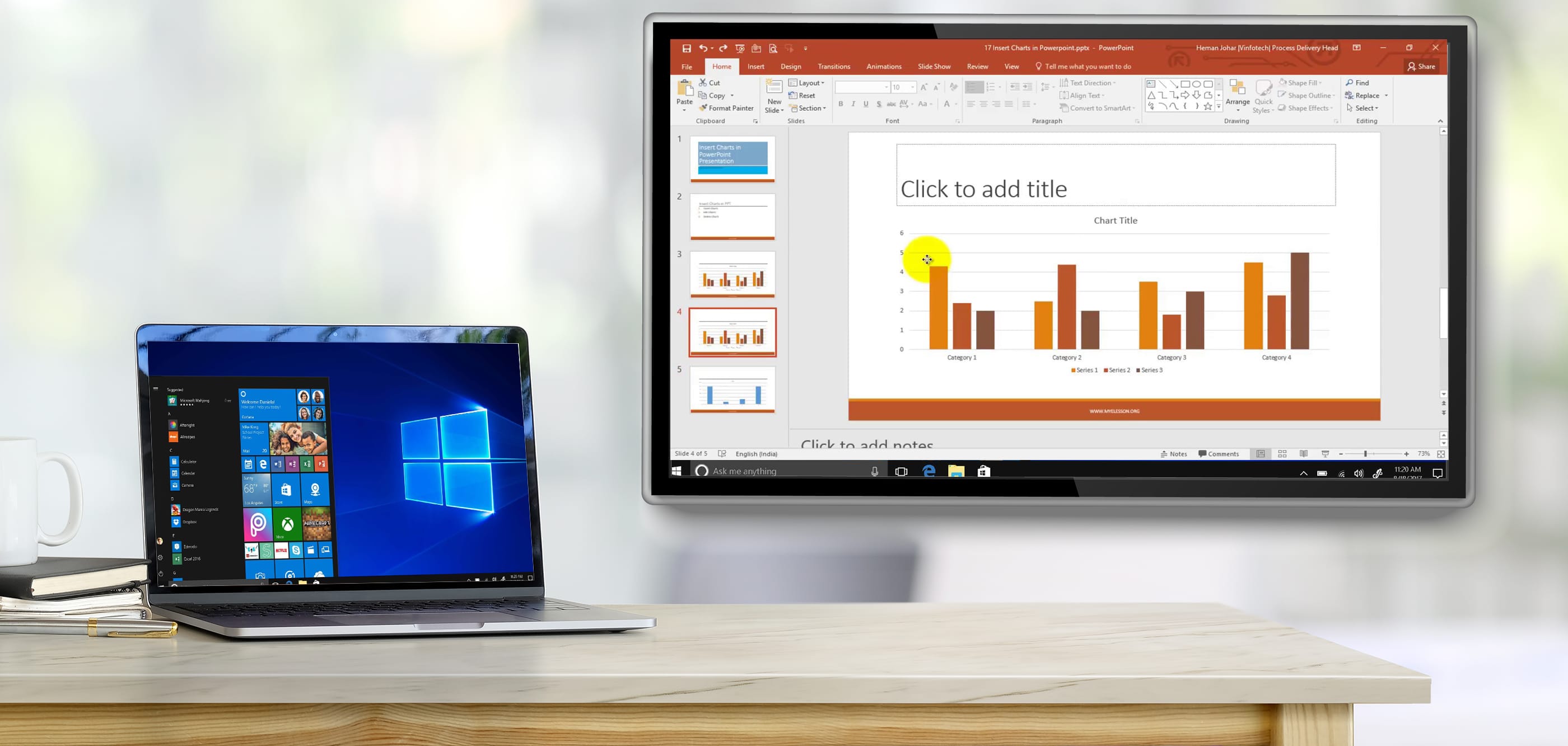 Now, when you use ScreenBeam in extend mode to wirelessly display content, your device is still usable for other actions.
So, remember that scenario above with your boss?
In extend mode, you can keep displaying the PowerPoint presentation on the wireless display, while at the same time quickly accessing your web browser on your notebook computer to find the information your boss asked for.
ScreenBeam in extend mode is a win-win-win for productivity, efficiency, and professionalism.
Want to learn more? Contact Us anytime!
Download our white paper, Wireless Collaboration in Enterprise Environments, to learn how to successfully enable wireless presentation and collaboration across your enterprise. Simply fill out the form below! 
FEATURED PRODUCT
ScreenBeam 1100 Plus
Designed to be the most flexible enterprise wireless presentation and collaboration solution available at a price that can't be beaten. App-free wireless presentations from any device with ability to wirelessly markup content on in-room displays for a natural workflow. IT administrators can simultaneously connect employee and guest devices with total network isolation. Integrated HTML-based digital signage and HDMI switching reduce capital costs.