Screen Mirroring versus Wireless Display:
You may hear the terms wireless "screen mirroring" and "wireless display." They essentially mean the same thing: wirelessly sending (or mirroring) what's displayed on your computer screen, tablet, or smart phone to a larger display or projector.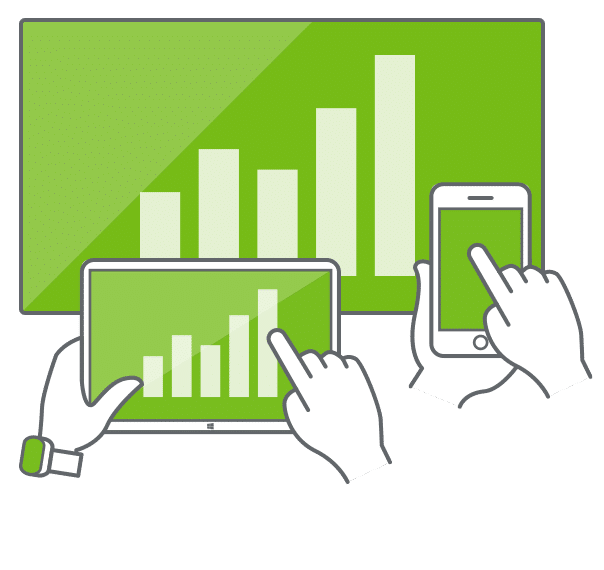 What is Wireless Display?
Wireless display streamlines the process of connecting PCs, tablets, and mobile devices like smart phones to room displays and projectors by eliminating the need for AV cables, and HDMI or VGA adapters.
Without cables and wires, presenters can move freely around the room, while still driving the content on the display. This movement allows for more natural engagement and collaboration, with the entire room—or one-to-one.
What's Needed to Enable Wireless Display?
Screen mirroring or wireless display requires:

A mobile device (smartphone, tablet, or laptop computer)
A wireless display receiver to connect between the mobile device and a projector or display screen

A compatible projector or display
How Do Wireless Displays Connect?
Many wireless display solutions on the market use existing IP networks and depend on a user accessing a wireless access point over Wi Fi to connect.
Other solutions create a peer-to-peer connection directly between a device and a room display. In this scenario, no wireless access point is needed, and this option moves heavy video traffic off the network, eliminating latency problems that can plague wireless networks.
Wireless Display Standards
Today, there are two common wireless display standards.
Apple AirPlay
AirPlay is Apple's proprietary wireless display protocol that natively supports mirroring from iPads and iPhones to an Apple TV display. It requires an external WiFi connection.

Miracast
Miracast is an industry-wide wireless display standard protocol launched by the Wi-Fi alliance. Miracast support is natively built into Android 4.2+ and Windows 8.1, allowing Android smartphones, Windows tablets and laptops, and other devices to wirelessly stream to Miracast-compliant receivers. The standard creates a closed Wi-Fi connection between devices, so it doesn't require an active Internet connection and works completely offline.
Enable cost-effective collaboration and productivity across your organization.