Miracast screen mirroring technology boosts collaboration in business and education.
Miracast is an essential technology for anyone who wants to share content on one screen to another screen or a projector, such as presentations, videos, apps and photos. Simply, it wirelessly mirrors what's on the screen of one device onto another screen for easy viewing and access.
Proven useful in business, education, and entertainment, Miracast has been around for a very long time, so you can trust it. Best of all it's a native feature in many of today's modern devices, and eliminates the need for cables and adapters.
And it's not just a screen-mirroring technology. It can be so much more. Teachers use it to improve student comprehension and engagement. Salespeople, business managers, and many others use this technology every day to do their jobs more effectively. So whether you're using this technology in the office, classroom or home, here's everything you need to know about Miracast—What it is, what it does, and how you can use it.
What is Miracast?
Miracast is a technology standard – not a device – that allows wireless display connectivity. The standard has been ratified by the Wi-Fi Alliance and is native in millions of modern devices worldwide. It's not tied to any particular brand of hardware and can be used with a variety of devices from many manufacturers. In other words, Miracast enabled devices will work with other Miracast receivers.
A speaker can use Miracast to show slides in a boardroom, marking them up or allowing others to do so. A teacher can use it to enhance student understanding by sharing visuals, receiving feedback via personal devices, or encouraging student participation. A family can view Miracast TV and movies at home from their mobile devices. Wherever there's a use for screen mirroring, Miracast makes it easier by removing the need for an HDMI cable.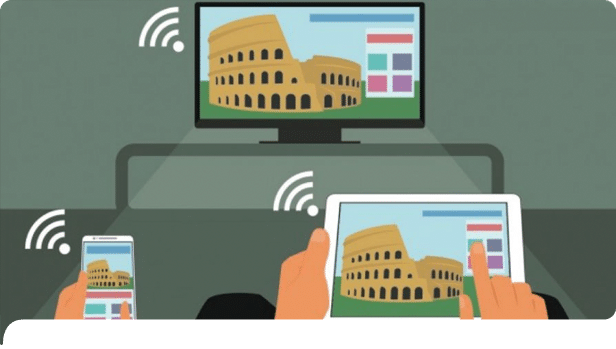 How Miracast Works
Miracast does not rely on an existing network, and it doesn't need a wireless access point. This is a huge advantage for commercial and educational environments because it allows heavy video traffic to be moved off the network, saving valuable bandwidth.
Based on the Wi-Fi Direct standard, Miracast sets up a direct connection between a device and the display (peer-to-peer), basically creating its own Wi-Fi network. The device that stores or streams the content (for example, a tablet) communicates directly with the Miracast receiver (for example, a ScreenBeam). Miracast connects wirelessly and mirrors everything from one screen to another.
How Do You Know if You Have a Miracast enabled Device?
Most people are probably not aware that they already have a Miracast enabled device. Most modern Windows and Android devices are already Miracast friendly. This includes tablets, smartphones, PCs, and laptops. Microsoft includes Miracast on devices that come with Windows 10. Miracast Android devices include those that are 4.2 and later.
Older Windows devices can use an adapter or download software to use Miracast as well. Some streaming devices, such as Roku and Amazon Fire TV, also use Miracast wireless display technology.
Now, all you need is a display to "beam" to. This is essentially the "mirror" in screen mirroring, the destination screen for your video, image or presentation. This screen requires an available HDMI port. It can be a high-definition television, a computer monitor, a projector, or even a touchscreen.
To use Miracast, the first thing you'll need is a Miracast-enabled device.
Miracast Adapters and Receivers
If you don't have a Miracast enabled mobile device, there are adapters that expand the technology to other devices. For example, Miracast with Windows 7 and Windows 8 is possible with the ScreenBeam USB Transmitter 2. To enable a TV or projector with Miracast, simply connect a Miracast receiver, like the ScreenBeam 960 to your display's HDMI port. Just plug an HDMI cable to the HDMI port on the TV and the other end to the ScreenBeam receiver. ScreenBeam 960 receivers also connect seamlessly with USB touch displays.
How to Use Miracast
Miracast technology is easy to use. If you have a Windows 10 device, simply press the Windows key + K to turn on wireless mirroring. Next, choose your receiver. If you're using Windows 8.1, press the Windows key + C to open the charms bar.
For Android devices, go to "Settings" and choose "Display." Next, touch "Wireless display." This will enable your device to look for your ScreenBeam receiver, or Miracast dongle. If your mobile device doesn't natively support Miracast, you can use an adapter, such as ScreenBeam's USB Transmitter 2, and some mirroring software. Once you know how to access your device's Miracast settings, using Miracast is quite simple. For some devices, a Miracast app can simplify screen mirroring even further.
If ever you experience some issues using miracast in certain wireless environments, we've created a resource that allows you to explore the root causes and best practices for troubleshooting these issues: How to configure Miracast wireless display implementations for maximum performance
Benefits and Drawbacks of Miracast
One of Miracast's biggest benefits is that it creates its own network. It can be used without an existing Wi-Fi network and without a router, making it self-sufficient and portable. It can be used in schools, offices, and homes without straining the infrastructure. This makes Miracast not only fast, but very easy to use.
There are several other benefits as well. Since it's already built-in to most Windows and Android devices, it's easy to use in bring-your-own-device situations. Business professionals can choose the devices that work best for them, even in collaborative situations. In many situations, it's necessary for multiple devices to be able to access the main screen. Miracast can handle it.
Another of Miracast's many benefits is its power. It can transmit high-definition signals, including 4K, and it can handle 5.1 surround sound. It can also take on protected content such as Blu-ray; Miracast's security features allow such content where other technologies do not.
Likely the biggest drawback is Apple's lack of support for Miracast. Because Apple has its own proprietary screen-mirroring standard, Miracast currently cannot be used with iPhones, iPads, Macs, or any other Apple product. However, solutions like ScreenBeam are now providing lightweight apps to enable wireless display with many of these products.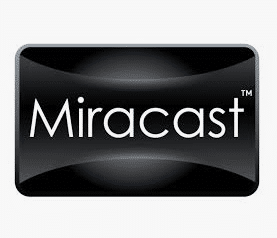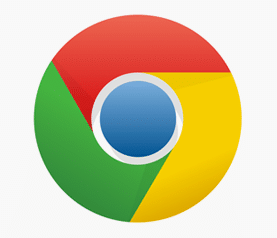 Miracast vs. Chromecast?
Chromecast is another tool that cuts the HDMI cord to wirelessly couple mobile and television. It's popular with consumers for its ability to wirelessly stream multimedia content (HBO, YouTube, Netflix, etc.) to a HDTV through a mobile device. However, unlike Miracast, Chromecast is not a screen mirroring tool. It is a dongle that plugs into your TV's HDMI port, and uses Wi-Fi to access the Internet.
Chromecast is a great tool for casting content from a subscription service, but is very limited for enterprise deployments. For example, Chromecast does not support WPA2 which is widely used by schools and businesses to authenticate devices for security reasons. Also, Chromecast doesn't provide remote management of receivers, which creates an impossible situation when IT is responsible for managing hundreds of devices across campuses or meeting rooms.
While Chromecast may be a great option for wireless streaming, for an office environment, the advantages of Miracast is native in Windows, and no Wi-Fi is required which means there would be no hit on the company's wireless network.
Why Use Miracast?
Miracast empowers today's modern devices to easily connect wirelessly to displays and projectors. Miracast's wireless display technology spares users the hassle of hunting down the right cable, connector, or input by eliminating the need for cords and cables. Teachers and presenters can now be untethered from their main display, providing freedom of movement, and ultimately creating a highly collaborative environment. Say goodbye to awful video presentations and meeting delays at work, and say hello to faster flowing data with no latency.
ScreenBeam receivers streamlines the process of connecting PCs, tablets, and mobile devices to classroom and conference room displays. As Microsoft's co-engineering partner for wireless display, ScreenBeam technology is native in Windows 10 and 8.1 devices. With professional functionalities such as touchscreen support, remote receiver management, security protections, and no Wi-Fi requirement making for faster data flow, ScreenBeam Miracast-enabled receivers are the best choice for your school or business.