What is Miracast?
Miracast is an essential technology for anyone who wants to wirelessly share content on one screen to another screen or a projector, such as presentations, videos, apps and photos. Simply, it wirelessly mirrors what's on the screen of one device onto another screen for easy viewing and access.
Proven useful in business, education, and entertainment, Miracast is a technology standard that has been ratified by the Wi-Fi Alliance and is native in millions of modern devices worldwide, so you can trust it. Best of all, it's a native feature in many of today's modern devices, and eliminates the need for cables and adapters.
And it's not just a screen-mirroring technology. It can be so much more. Teachers use it to improve student comprehension and engagement. Salespeople, business managers, and many others use this technology every day to do their jobs more effectively. So whether you're using this technology in the office, classroom or home, here's everything you need to know about Miracast – What it is, what it does, and how you can use it.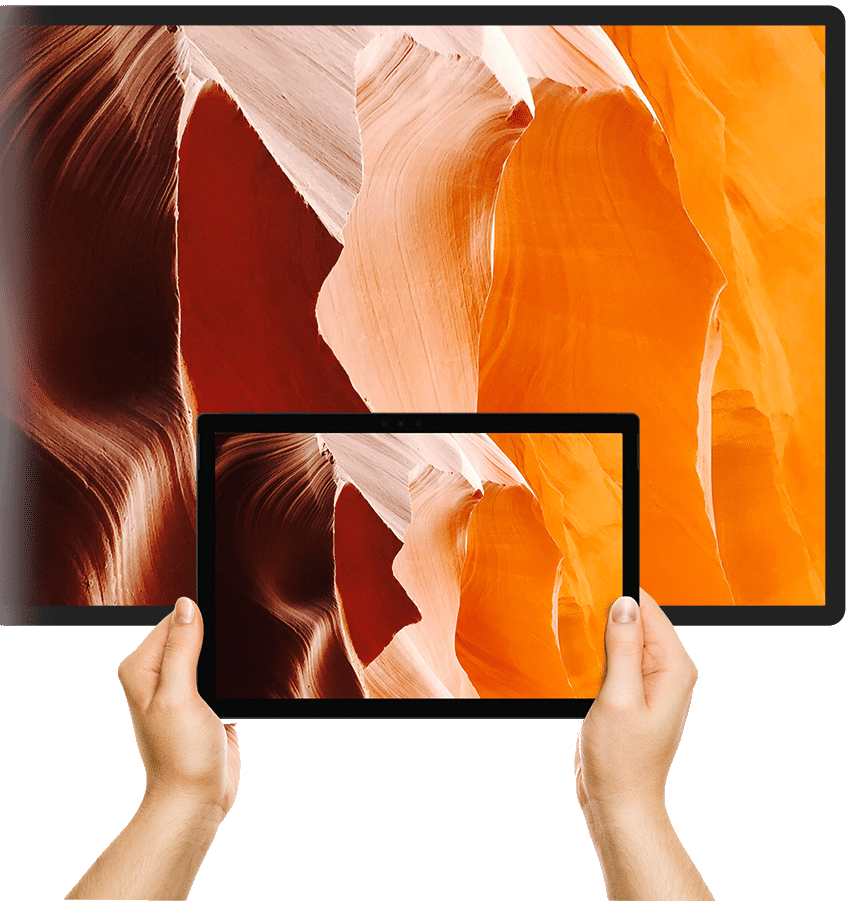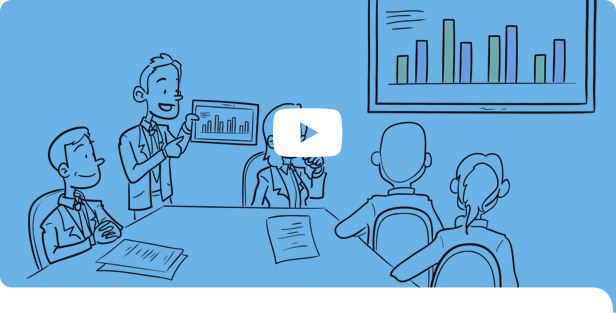 How Miracast Works
Based on the Wi-Fi Direct standard, Miracast sets up a direct connection between a device and the display (peer-to-peer), basically creating its own Wi-Fi network.
The device that stores or streams the content (for example, a tablet) communicates directly with the Miracast receiver (for example, a ScreenBeam). Miracast connects wirelessly and mirrors everything from one screen to another.
Miracast doesn't rely on an existing network, and doesn't need a wireless access point, but can take advantage of a network if connected. This is a huge advantage for commercial and educational environments because it allows heavy video traffic to be moved off the network and allows for secure guest connections without being on the same network, saving valuable bandwidth and providing added security. Miracast also allows for devices to remain connected to an existing Wi-Fi network while simultaneously connected to a display directly, ensuring network services are always available for presentations or content viewing.
Miracast also allows for mice, keyboards and touch-enabled displays to become a wireless extension of a PC, allowing for more natural and flexible interaction with the display.
Miracast Guide: Differences Between Enterprise-Ready Miracast vs. Consumer-Grade Miracast
Consumer-grade Miracast is a popular application for streaming home entertainment from a personal device to the room HDTV via a wireless video HDMI connection.  It's designed for simple home Wi-Fi environments where both the number of users is small and devices involved are limited—and where performance and reliability expectations are more easily accommodated. The scenario is different in enterprise environments where there is a need to support hundreds, if not thousands, of devices and receivers.  A large organization has the expectation that devices will perform flawlessly in dense Wi-Fi environments, and adapt to customer-specific Wi-Fi and input/output (I/O) requirements. Not to mention ensure security compliance and provide remote management capabilities.
Enterprise-ready Miracast is capable of easily meeting the Wi-Fi challenges and expectations of  commercial deployments because it can automatically select a separate, dedicated Wi-Fi channel that is not being used by other nearby Wi-Fi devices to ensure outstanding connection quality and reliability. In 2011, ScreenBeam offered the first Wi-Fi-certified Miracast wireless display solution for enterprise environments. And, for the past eight years, ScreenBeam's software and hardware engineering teams have continued to enhance the architecture and performance of ScreenBeam receivers so that our receivers automatically take advantage of enterprise-ready Miracast to delight our enterprise customers around the world.
How Do You Know if You Have a Miracast-enabled Device?
Most modern Windows and Android devices are already Miracast friendly. This includes tablets, smartphones, PCs, and laptops. Microsoft includes Miracast on devices that come with Windows 10. Miracast is included on many Android devices with version 4.2 and later.
Some connected displays also contain Miracast for wireless display. In addition, some streaming devices, such as Roku and Amazon Fire TV, also use Miracast wireless display technology for devices to connect to.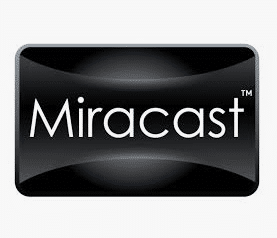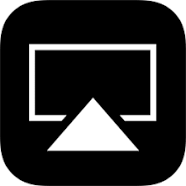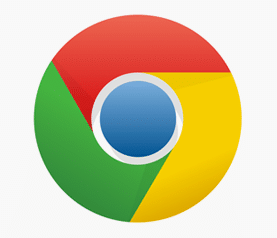 Miracast® vs AirPlay® vs Google Chromecast®?
Other wireless display technologies are available. The two most common are Airplay and Google Cast.
AirPlay is a technology provided by Apple Inc. that allows macOS, iOS and iPadOS devices to mirror displays wirelessly without an HDMi cable. The standard is built into nearly every Apple device available and provides an easy method of connection. Also called iOS/macOS screen mirroring, it is typically provided by Apple TV devices, although other devices are available that have AirPlay capability. AirPlay mainly works over a network but has Miracast-like peer-to-peer capabilities for very recently released macOS, iOS and iPadOS devices.
Google Cast is another tool provided by Google that cuts the HDMI cable to wirelessly display mobile and PC content to consumer displays. It's popular with consumers for its ability to wirelessly stream multimedia video content (HBO, YouTube, Netflix, etc.) to a display through a mobile device, and with schools for the inexpensive Chromebook computing devices. Google Cast is most often made available using the Google ChromeCast wireless dongle, although a number of consumer displays and other solutions now include Google Cast technology inside.
Unlike Miracast, Chromecast is not a screen mirroring tool. It is a dongle that plugs into your TV's HDMI port, and uses Wi-Fi to access the Internet.Google Cast and AirPlay are great tools for display content wirelessly from a subscription streaming video service, but are very limiting for enterprise deployments. For example, Chromecast does not support an on-screen PIN connection code or WPA2 Wi-Fi security standard which is widely used by schools and businesses to authenticate devices for security reasons.
Google Cast and AirPlay implementations do not typically provide remote receiver management, touch or peripheral connection capability, peer-to-peer AGO-like direct connection mode, or the ability to integrate with guest devices that can't be on the same network. This creates an impossible situation when IT departments are responsible for managing hundreds of devices across campuses or meeting rooms.
The main advantages of native Miracast solutions with peer-to-peer support are the native support without apps and that no Wi-Fi connection, making Miracast the clear technology choice for enterprise and home computing environments dominated by Windows devices.
Because BYOD is very prevalent and popular in today's organizations and classrooms, ScreenBeam enterprise-grade receivers support all three technologies providing native screen mirroring capabilities in Windows, Apple, Android and Chromebook devices. ScreenBeam users have the flexibility to use their favorite device.
Why Use Miracast?
Miracast empowers today's modern devices to easily connect wirelessly to displays and projectors. Miracast's wireless display technology spares users the hassle of hunting down the right cable, connector, or input by eliminating the need for cords and cables. Teachers and presenters can now be untethered from their main display, providing freedom of movement, and ultimately creating a highly collaborative environment. Say goodbye to awful video presentations and meeting delays at work, and say hello to faster flowing data with no latency.