Higher Education Solutions for Future Readiness
Are you preparing to return to campus?
Higher learning organizations worldwide are considering how to transition back to campus safely in our current age of social distancing. ScreenBeam provides colleges and universities a wireless presentation solution to create agile learning spaces, conference rooms and board rooms. Teachers are free to move around the room and more easily adjust to social distancing protocols, and even in some cases adjust to a hybrid model of learning that places some students outside the room. The solution creates a standards-based wireless connection between the source device and the room display or projector.
ScreenBeam eliminates cables, buttons, adapters and dongles no matter what infrastructure has already been implemented. The result is a zero-touch screen mirroring experience that is easy to deploy, manage and utilize anywhere.
Your contact-less solution for wireless screen mirroring.
ScreenBeam wireless display will help you implement social distancing protocols and minimize touchpoints wherever possible, while creating a more agile learning environment that inspires better engagement and collaboration that will reap benefits today and into the future.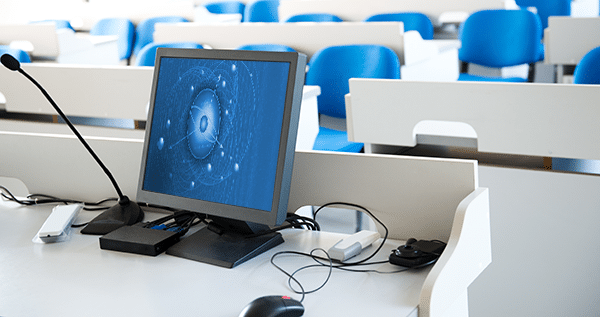 Replace outdated computers with a mobile device that gives instructors freedom to move anywhere in the lecture hall while wirelessly presenting and engaging with students. Wireless presentation makes it easy to maintain safe social distancing and eliminates common touchpoints that don't always get sanitized including cables, adapters and PCs.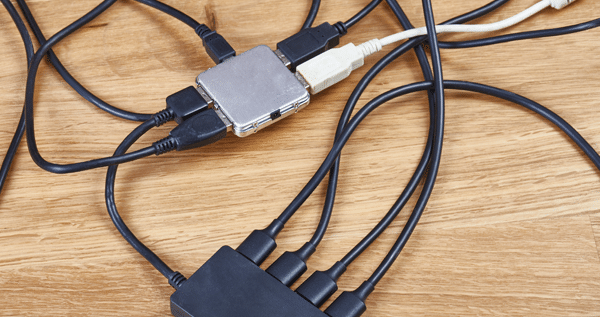 HDMI Ring Adapters and Dongles
In today's mobile environment, adapters and dongles limit agility and require sanitizing. Plus, let's face it, these items often disappear or break and replacement costs can add up very quickly. Instead, use ScreenBeam to create a wireless connection that eliminates these physical connectors.
While plugs and ports can make it easier to support a bring-your-own-device environment, instructors and presenters are tethered to the wall which is not an ideal way to teach using technology. The user has to look for the right cable or adapter for their device or remember to bring their own. ScreenBeam supports any OS device by supporting the native screen mirroring capability in Windows, Apple, Android and Chrome devices.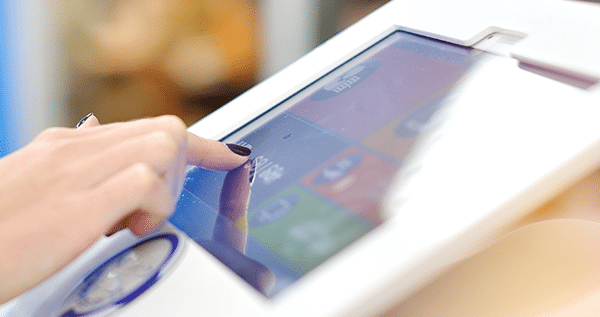 As we try to reduce touch-points, room control panels just don't hold up. These screens are often tied into more cables and dongles so suffer the same issue of being high-traffic areas that are hard to keep sanitized. These devices also come with inherent costs to program, implement, deploy and update. Native wireless display on the ScreenBeam means there are no apps, dongles, or control panels needed for in-room collaboration.
Unlike other solutions ScreenBeam delivers native screen mirroring on all major OS platforms without apps.
Windows and macOS users enjoy wireless display connections in both duplicate and extended screen modes.
Freedom to move around the room and more naturally interact and collaborate with participants.
Start Meetings
or Classes on Time
No more hunting around for the right display connector to get meetings or presentations started.
Nearly zero latency between device and display provides an exceptional viewing experience, particularly with Youtube and other videos.
Maximize integration and use of displays with built-in digital signage capability to provide information hubs for students and staff.
Windows 10/11 users enjoy Windows Ink and touch display support to interact with content on user device from room touch display.
Connects to displays, projectors, control systems, and SkypeRoom systems via HDMI and USB
Designed to be the most flexible enterprise wireless presentation and collaboration solution available at a price difficult to beat. App-free wireless presentations from any device with ability to wirelessly markup content on in-room displays for a natural workflow. Presenter and guest devices have multiple ways to connect including Miracast™, local Wi-Fi mode, and network infrastructure connectivity. HDMI input available for older devices without wireless capability and integrated digital signage available when displays are not in use reduce capital costs.
Monitor and manage receivers for multiple sites and administrators.
New role-based access supports multiple simultaneous administrators and allows for different privilege levels among administrators. With a scalable architecture, administrators can monitor and manage large deployments with ease.  A browser-based interface provides at-a-glance easy access to critical data so administrators can maximize ScreenBeam availability to users.
ScreenBeam CMS perpetual license is included with 1100 Plus and 1000 EDU receivers at no cost.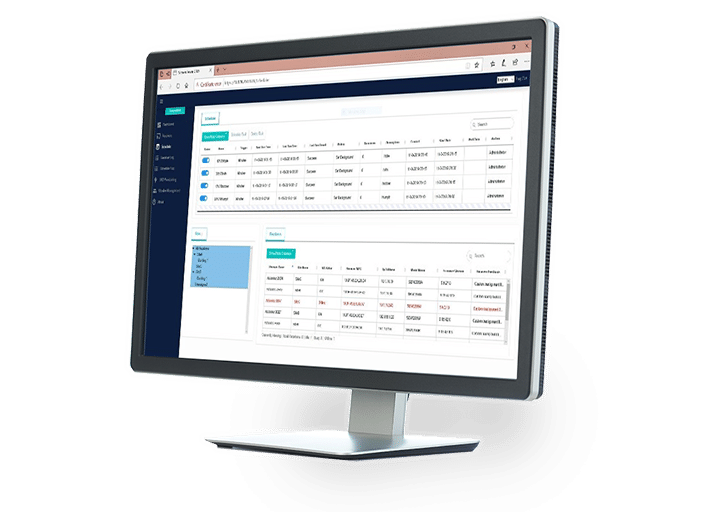 Proud to be Microsoft's co-engineering partner for wireless display.
Only ScreenBeam is Microsoft's co-engineering partner for wireless display enabling wireless Microsoft Office 365 experiences. Considered to be the gold standard by the Microsoft Windows engineering team, ScreenBeam is used as the validation platform for wireless display functionality by Microsoft and leading PC OEM manufacturers.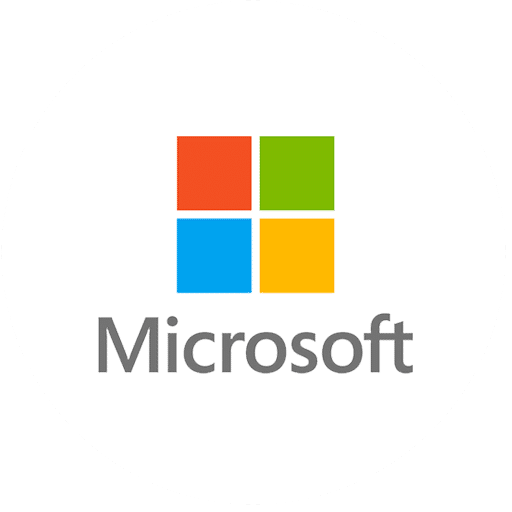 Transforming higher education experiences.