Bonded MoCA 2.0 Network Adapter – Starter Kit
ECB6200K02
ScreenBeam's ECB6200 Bonded MoCA 2.0 Network Adapter features a 1.0 Gigabit Ethernet port, delivering up to 2.0 Gbps In and 1.0 Gbps Out capabilities, giving you all the extreme high-speed bandwidth you need for flawless streaming of HD video, pristine online gaming, and all of your other demanding high-bandwidth applications. Experience an instant boost to network speeds with an extremely fast and reliable wired connection over your existing coax wiring. Plug and Play installation is as simple as it gets.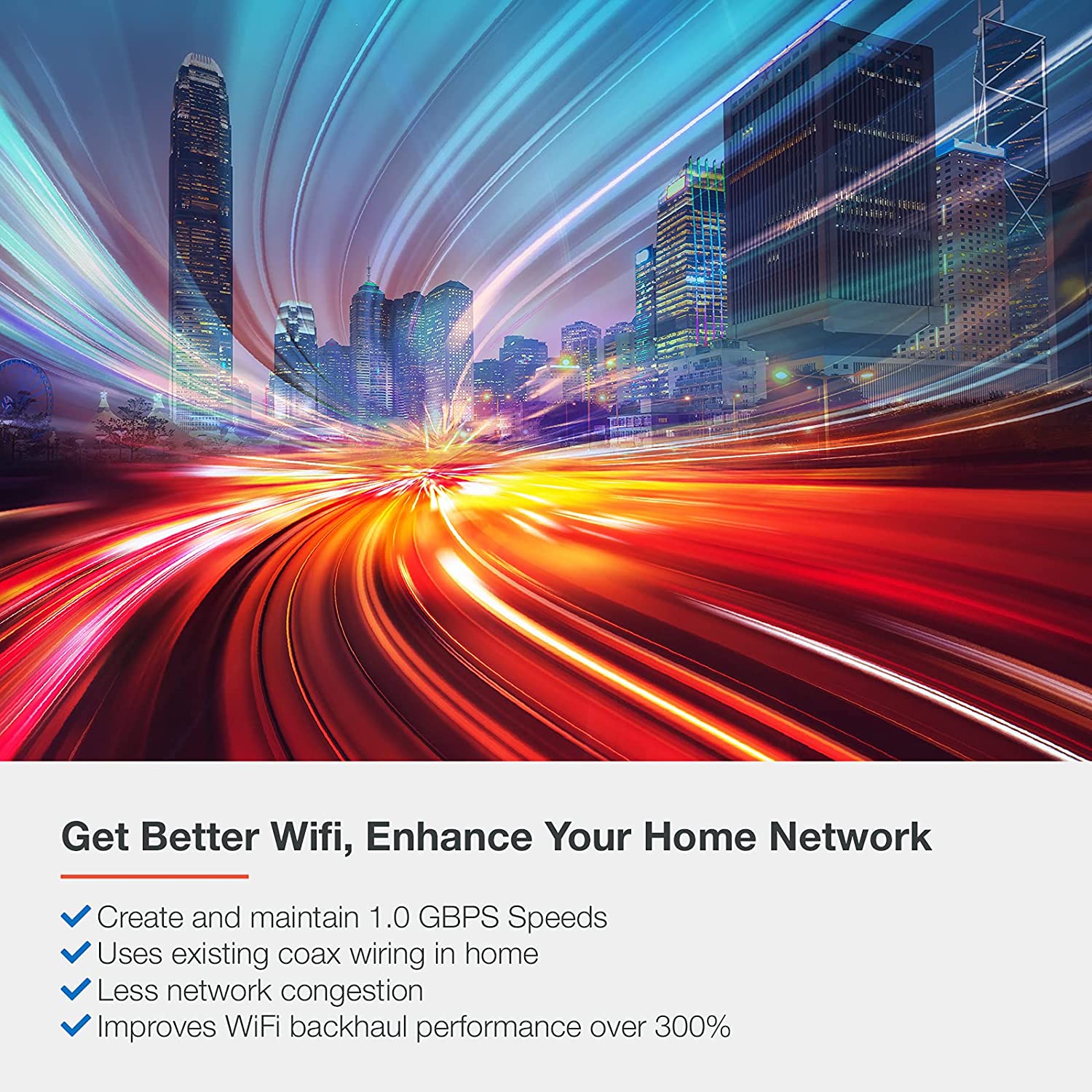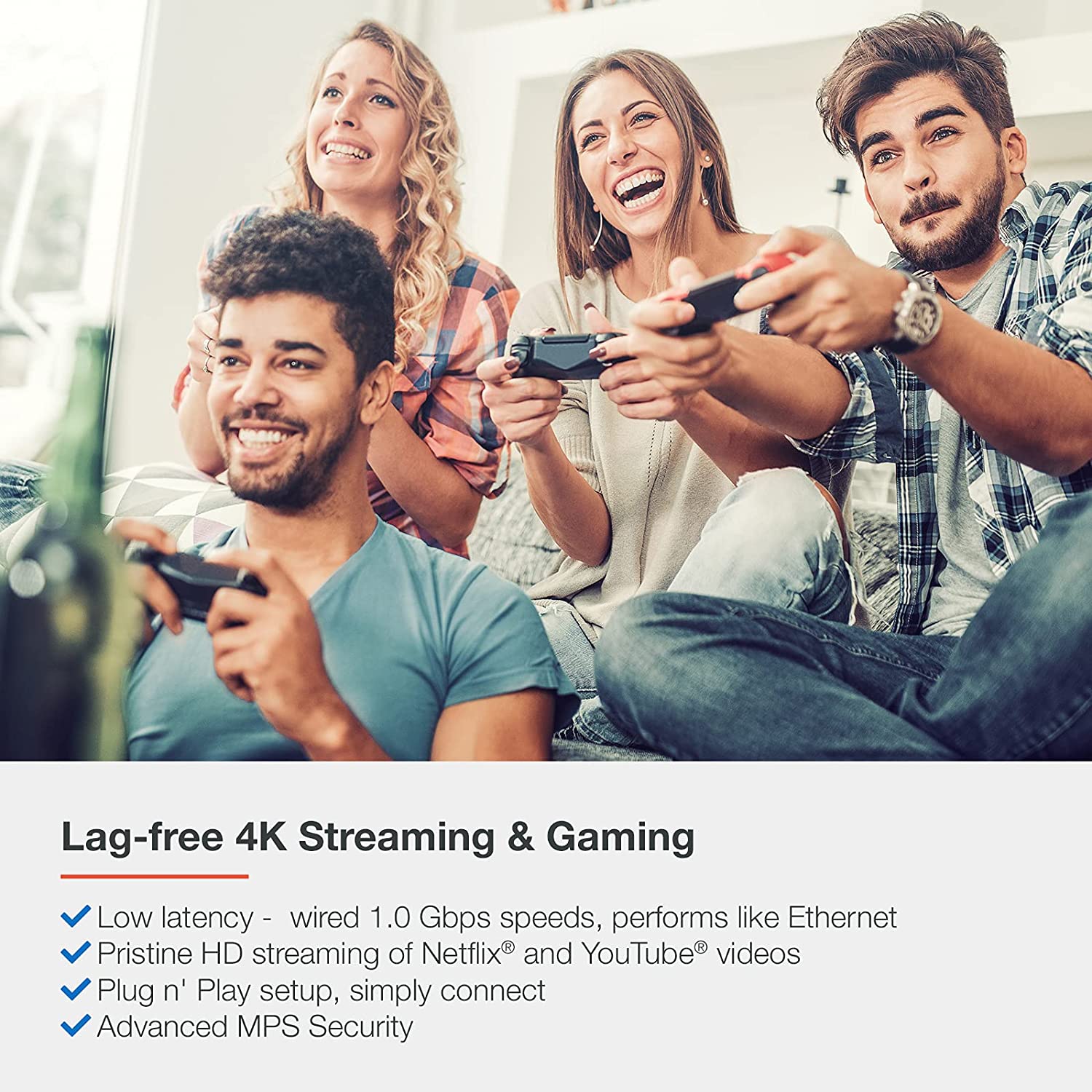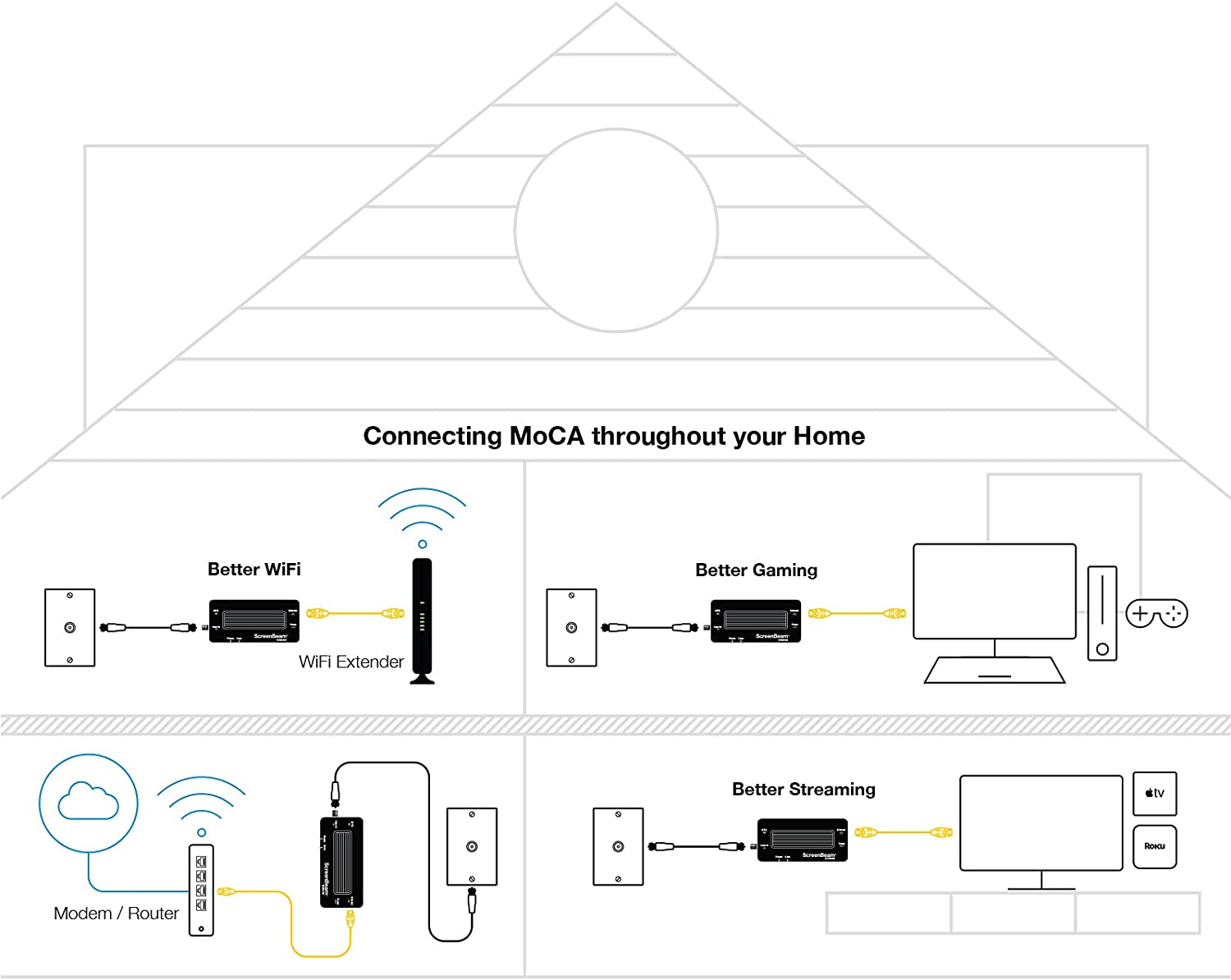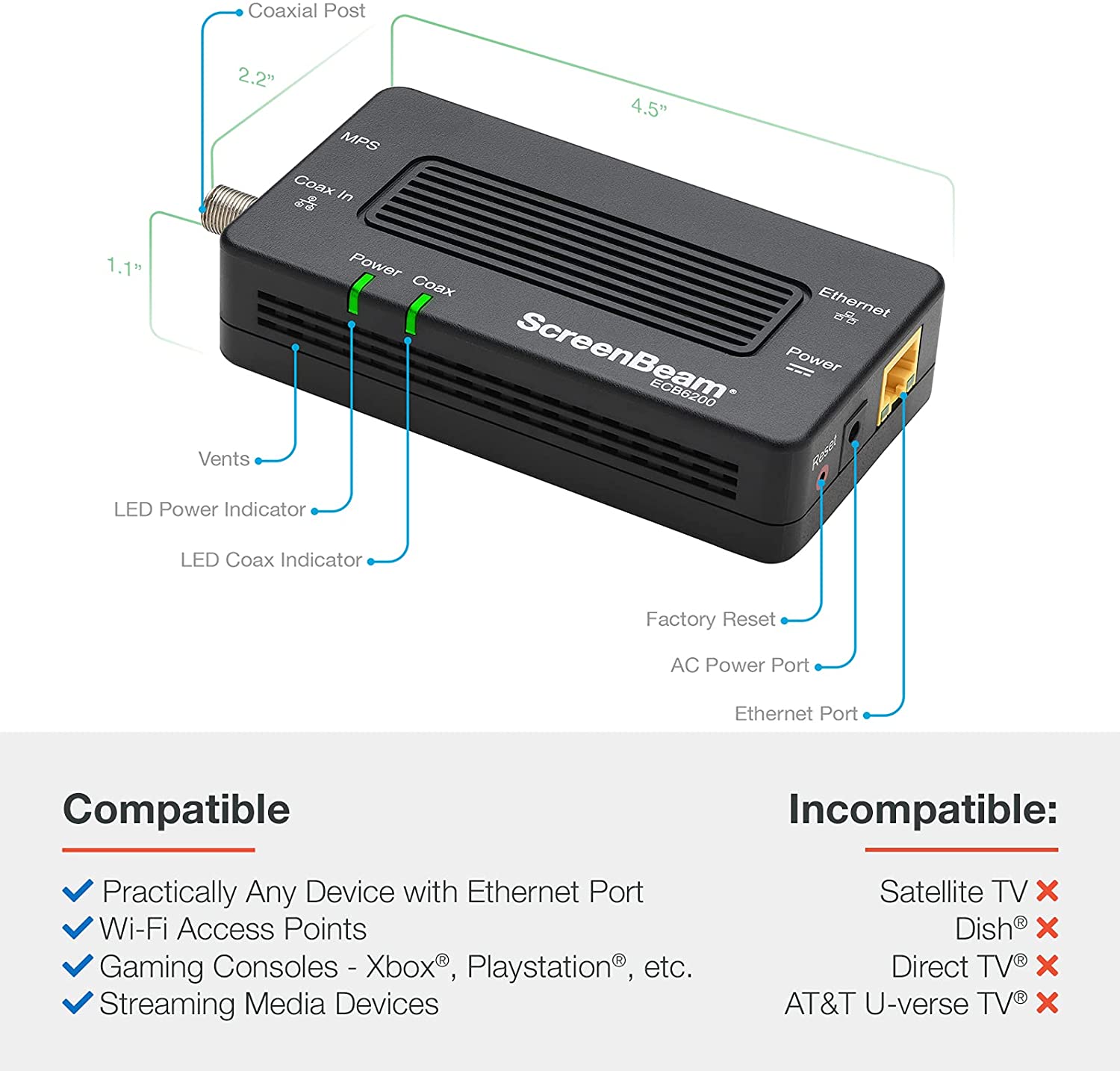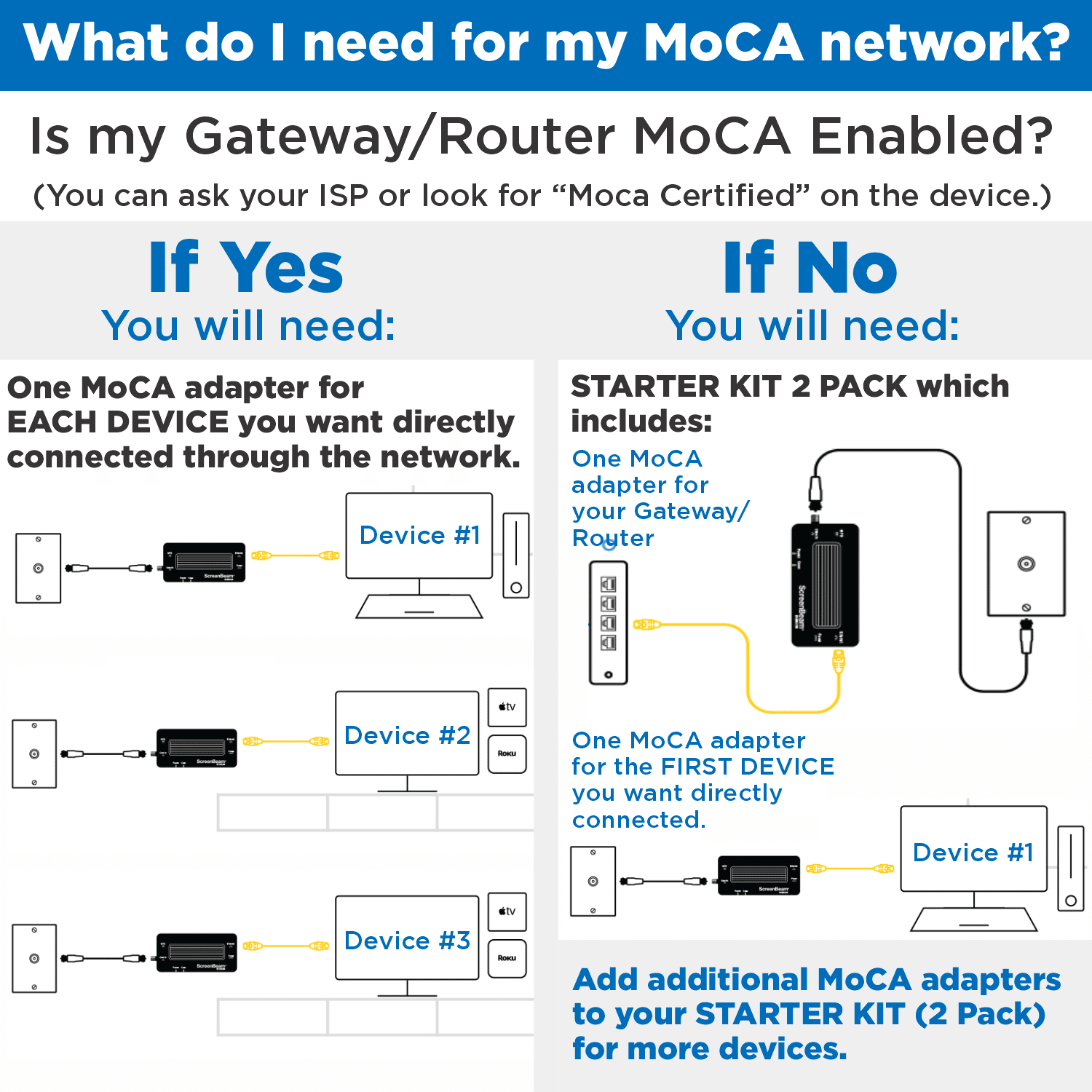 INTERFACES:
- One 10/100/1000 Base T 802.3ab Ethernet LAN
- One MoCA 2.5/2.0/1.1/1.0 Coaxial Jack
NETWORK SIZE:
- Up to 16 Devices (including NC)
REGULATORY:
- FCC
- UL
- MoCA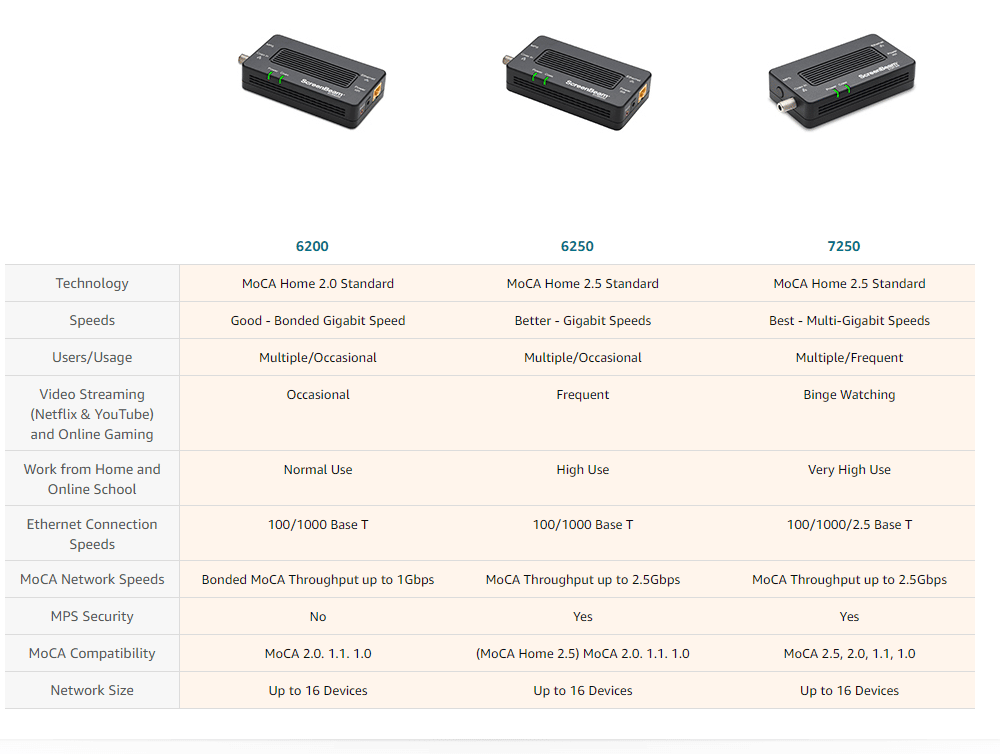 Step 1
Simply connect one MoCA adapter to your HDTV, set top box, access point or other device.
Step 2
Connect another MoCA adapter to your router.
Step 3
Make sure the Power and Coax LEDs (or lights) are solid green.
Stay in the know.
Follow us on Facebook for industry news, sales, and promotions!