Hack #1 – Get a wireless second display for remote learning or collaboration and still step way with laptop without disrupting your setup.
Hack #2 – Create a shareable, dual-monitor setup without installing a proprietary docking station that limits your laptop options.
Hack #3 – Use your HDTV flat screen as a backdrop or second display or as a teaching tool and ad hoc whiteboard.
ScreenBeam 750 can help you with these three #WFH set-up options:
Connect to a larger monitor or display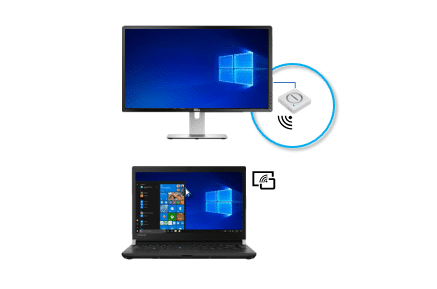 Avoid eye strain working on small screen

No cables to connect eliminating clutter​

HDMI or VGA output​
Great hack for use of laptop cameras and touch screen devices​
Create a dual-monitor connection
Add an extra screen for laptops with a single video output​
Easier to set up than a docking station​
Great hack for maximum screen space or shared office setups​
Working or leading Remote Learning from home is challenging without the right set-up. Using no extra cables or docking stations, the ScreenBeam 750 can connect your Windows 10/11 device to a second or even third display. 
​
The ScreenBeam 750 offers a proven solution for network-free, dedicated connection between your device and display so you will not worry about network lag times or even a lost internet connection.​
​
Connecting is so easy simply press the Windows key + K, then choose your ScreenBeam 750 from the Connect menu. There's no software to install or dongles to misplace.​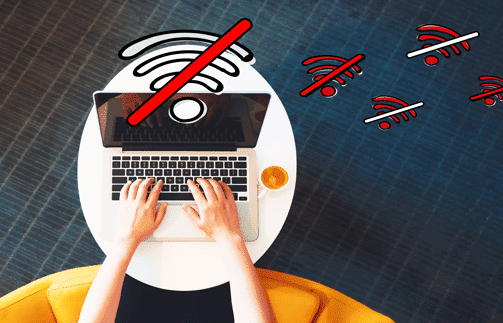 No Wi-Fi Network Required
ScreenBeam 750 connects directly to computers, tablets, and mobile devices. Now you can move heavy video traffic off the network, saving valuable bandwidth. The dedicated connection means users will not worry about crashing, lag times, and choppy or freezing video, which saves precious time. ScreenBeam 750 features robust performance that delivers professional display quality and very low latency.
Compatible with Your Gear
ScreenBeam 750 is optimized for Windows 10/11, Windows 8.1, and Android 4.2+ devices that support the Wi-Fi Miracast standard. For non-Miracast devices, ScreenBeam offers the ScreenBeam USB Transmitter and software for Windows 7/8 systems.