Do you know edtech leaders who would love to learn more about ScreenBeamScreenBeam?
As a ScreenBeam Expert, share the power of ScreenBeam to edtech leaders in your community and get rewards for referring us to edtech leaders!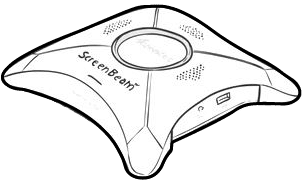 Step 3
Your school gets a $300 donation from ScreenBeam, and you get a ScreenBeam 960 receiver too!**
*Edtech leaders include teachers, media/edtech specialists, principals, IT, and administrators who work in Windows 10/11 schools.
*Edtech leaders must be in a school that has not deployed ScreenBeam yet.
*ScreenBeam will notify the ScreenBeam Expert if the referred edtech leader qualifies for a ScreenBeam trial.
**ScreenBeam Expert's name will be recognized on the donation to the school.
**ScreenBeam Experts can receive up to two ScreenBeam 960 receivers throughout 2018.
For any questions or information, please e-mail screenbeam-edu@actiontec.com.