Implementing Changes to Your Meeting Spaces Will Be Essential for Employee Safety
Employers are navigating unprecedented challenges as they prepare to transition employees back to the workplace.
Facilities and AV/IT teams will need to proactively plan for safe employee group collaboration, implement contactless technologies in meeting spaces​ and find ways to communicate company safety policies.
Learn how the ScreenBeam's newest wireless display offering can help meet these challenges:
Eliminate contact points in meeting spaces with ScreenBeam 1100 Plus. The only app-free cross-platform 4K wireless presentation system that eliminates contact with cables, adapters, remote controls and switches.
Utilize displays in meeting spaces and large common areas to transmit employee and guest communications with integrated HTML-based digital signage functionality.
Utilize displays positioned in workspace areas for contactless "stand-up" meetings.
Jay Taylor
Sr. Director Strategic Alliances
As one of the visionaries and a driving force behind the development of ScreenBeam wireless display technology, Jay established a key co-engineering partnership with Microsoft to position ScreenBeam as the gold standard for Microsoft's wireless display technology implementations in Windows 10/11 and 8.1. Jay is responsible for defining alliance strategies as well as engaging key partners and customers to help bring new products, technologies and opportunities to important vertical markets.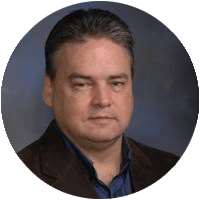 Parker Dunbar
Manager, Support & PAE
Parker brings more than 7 years of experience in the wireless communication technologies. Graduating from the University of Arizona with a bachelor's degree in Electrical and Computer engineering Parker in 2013, Dunbar moved to the San Francisco Bay Area where he worked as an engineer with major tech company NetScout before joining the ScreenBeam team in 2017.