ScreenBeam Newsletter
August 2020
Share it with your networks:
Want to join our mailing list?
Cool things happening at ScreenBeam
Enhance UC experiences with ScreenBeam wireless display technology
With the significant growth of UC systems such as Microsoft Teams and Zoom Room appliances, many users are looking at ways to enhance the overall experience for both in-room and remote participants. Now, those users can do just that by integrating their ScreenBeam wireless display technology.
With ScreenBeam, in-room participants gain the mobile and collaborative nature of wireless display, and their remote counterparts can view shared content and video feeds. Meeting spaces with interactive touch displays benefit from ScreenBeam's support for wireless inking and touch, native to Windows 10, allowing in-room participants to seamlessly interact with and annotate on shared content in any application.
View diagrams to learn how easy it is to connect ScreenBeam to various UC systems.
New ScreenBeam Education Partnership
ScreenBeam + Blue Ribbon Schools of Excellence Partnership
ScreenBeam is proud to be a new strategic partner with Blue Ribbon Schools of Excellence (BRSE), a non-profit organization serving schools across the nation since 2001. Blue Ribbon Schools of Excellence, designed based on research, focuses on enhancing schools and establishing an environment where all students can thrive.
The goal of our new strategic partnership is to provide educators with tools and resources to improve their schools and communities. With our new partnership, we can align our solutions along with tools and resources to enhance and improve student engagement by bringing mobility into the classroom. We are excited to be a part of the comprehensive approach to helping districts nationwide create a path forward with technology integration.
Safe Meeting Spaces During Covid-19
Creating Safe Meeting Spaces in the Age of Social Distancing
As shelter-in-place requirements begin to loosen, companies are considering how to transition back to the workplace safely. One of the most serious considerations will be how to make changes to conference rooms and meeting spaces for safe employee group collaboration.
Now is the perfect time to implement ScreenBeam zero-touch wireless display technology in advance of employees phasing back to physical workplaces. Many customers are taking advantage of this time to begin their installations.
For a consultation, contact your ScreenBeam representative for assistance to start planning your zero-touch meeting spaces and visit our solution page.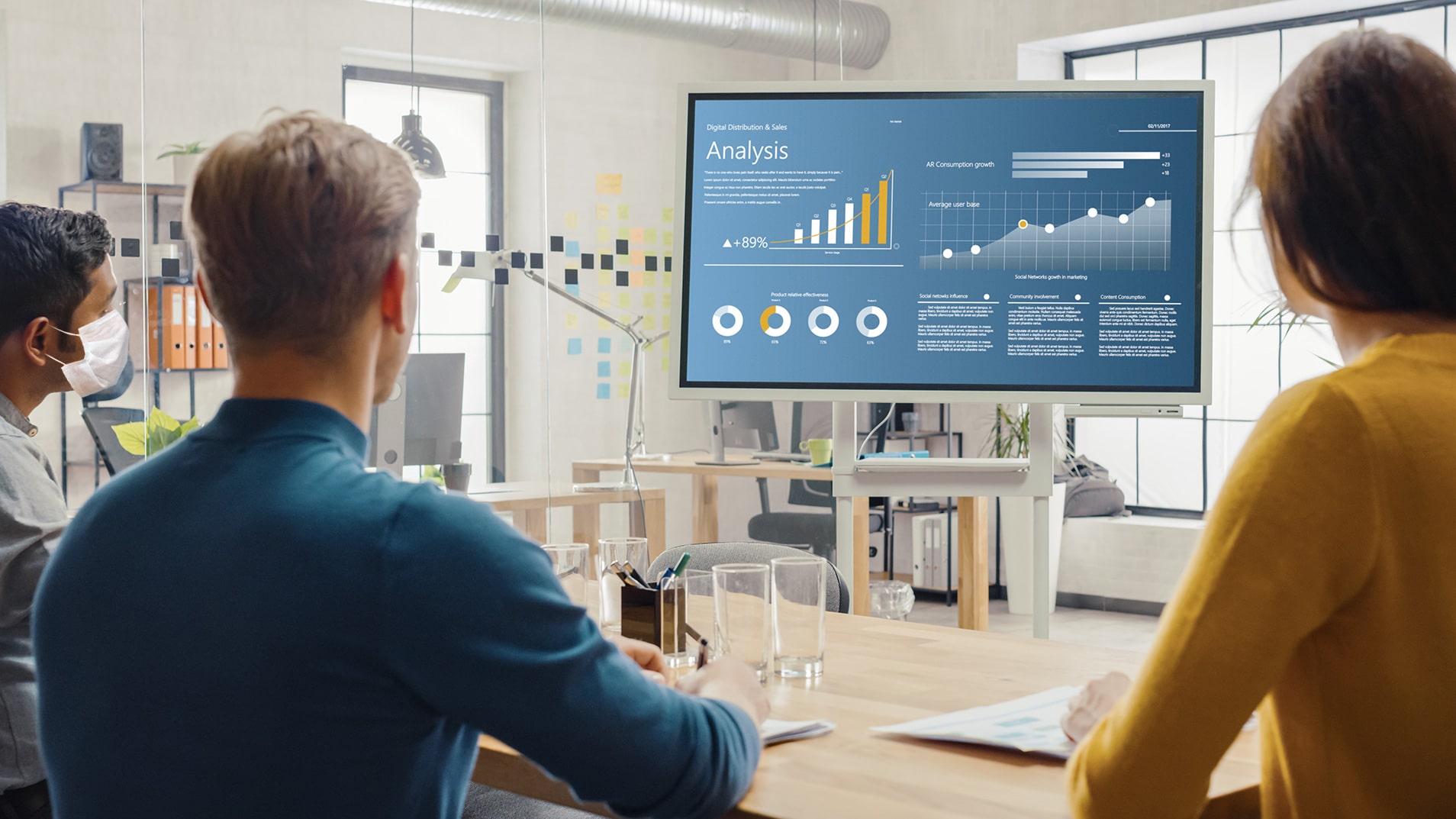 InfoComm Connected 2020
This year marked the first ever virtual InfoComm Connected event for the ProAV industry. Despite not being able to see all our customers, partners and prospects in person, the ScreenBeam team made the best use of AVIXA's virtual offerings to share the latest product news and company happenings. During the 3-day event, we participated in the New Tech Lighting Round presentation focusing on collaboration and conferencing that gave us the opportunity to showcase our new 1100 Plus wireless display receiver.
We look forward to seeing everyone IN PERSON next year in Orlando!