FEATURED LIVE EVENT:
Making the transition back to the classroom
Wednesday

, May 20

,

 

2020 | 11:00AM PST

/

2:00

PM EST
Come join our panel of ScreenBeam Experts as we announce some amazing new features to the ScreenBeam family of tools and discuss how to face some of the unique challenges that we have moving forward in transitioning back to the classroom.
In this live event, attendees will:
Learn about our exciting new addition to the Classroom Commander tools that come built-in to the ScreenBeam 1000 Edu!

Learn how to create an agile learning environment and put teachers in control of 1:1 Google Chromebooks and Windows 10/11 devices.

Learn how easy it can be for teachers to wirelessly share and annotate content on the classroom display to improve lesson flow.
Featured ScreenBeam Presenters
David Lopez
Senior Strategic Alliances Manager
David is the Senior Manager for the US Edu operations of ScreenBeam. Prior ScreenBeam, David was a Microsoft Innovative Educator Fellow, working with school districts around the US on implementing and sustaining Microsoft technologies in the classroom. He has worked with and trained in nearly all of the top 10 school districts in the country during his work with Microsoft and ScreenBeam. He began as an elementary teacher in Hillsborough County Schools in Tampa, FL and then moved to working as a professional development specialist for the district. He has supported, trained, coached and advocated for teachers around the world.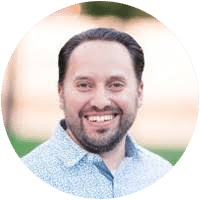 Megan Lipinczyk
Strategic Alliances Manager
Megan is a former educator and has more than 10 years of experience as an educator teaching 2nd -5th grade in Florida. She has had the privilege of teaching in 1:1 digital modern classroom embedded with 21st century skills. Megan is a Microsoft Certified Educator, a Minecraft Certified Trainer, a MIE Expert, a Skype Master Teacher, a ScreenBeam Expert, an NCCE Professional Learning Specialist, a former Microsoft Learning Consultant, and was voted as 2015-2016 Teacher of the Year at Turner/Bartels K-8, a Microsoft Showcase School. She holds a B.A. in Elementary Education from the University of Kentucky and M. Ed. in Educational Leadership from National Louis University.
Parker Dunbar
Product Applications Engineer
Parker brings more than 7 years of experience in the wireless communication technologies. Graduating from the University of Arizona with a bachelor's degree in Electrical and Computer engineering Parker in 2013, Dunbar moved to the San Francisco Bay Area where he worked as an engineer with major tech company NetScout before joining the ScreenBeam team in 2017.